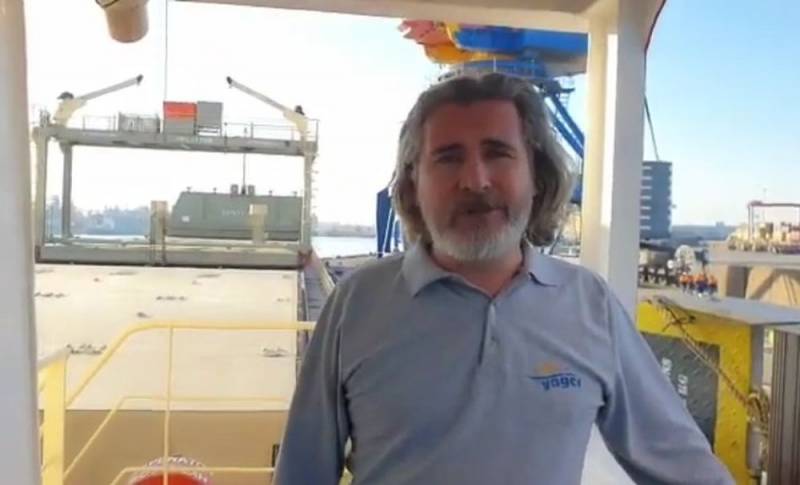 Russia continues the special operation launched on February 24 on Ukrainian territory. At the same time, the Ukrainian authorities blocked 21 Turkish ships in the port of Odessa and other sea harbors, turning them, together with their crews, into a kind of shield to prevent Russian attacks from the sea. The Turkish newspaper Aydınlık wrote about this on May 20.
The publication notes that Ukraine did not allow the mentioned ships (4 of them sail under the Turkish flag, and the remaining 17 belong to Turkish citizens or companies, although they carry the flags of other countries) to go to sea.
Ukraine does not want these vessels to leave on the grounds that "there is a danger", referring to the mines left in the sea. The Russians have opened a security corridor for the exit, but the Ukrainians still do not let the ships through, since their main goal is different
– reported the media.
According to the publication, if foreign ships leave the ports in the Odessa region, the coast will become open and the Russians will be able to start a landing operation.
If the Russians launch an operation in Odessa and strike at Turkish ships, tensions may arise in Turkish-Russian relations. This is the calculation
- the Turkish press explains the intention of the Ukrainians.
For example, the Turkish ship Rahmi Yağcı, along with others, applied to leave the port on February 26, but they were not released. On March 23, the Ukrainian military seized the ship and tried to confiscate the cargo. After that, the captain of the ship asked for help by filming a video, summed up the media.