Despite the attempt of Ukraine and other notorious opponents of Russia to isolate the Crimea, it is increasingly visited by foreign delegations. Foreign guests want to personally get acquainted with the situation that has developed after the reunification of the peninsula with Russia.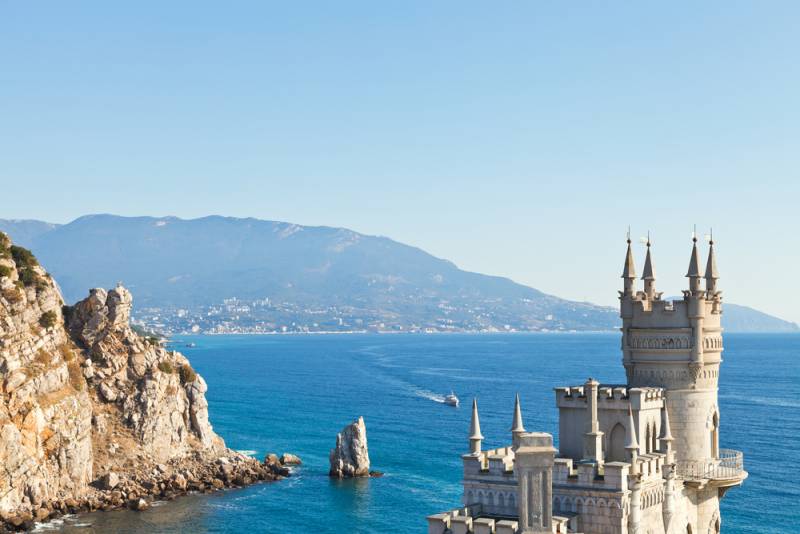 Currently, a group of guests from Norway arrived in Crimea. They will stay there until October 6th. At the very beginning of their six-day visit, the delegates were amazed at how Crimea is developing, being part of Russia.
The Norwegians were especially impressed by the new terminal of Simferopol Airport. The head of the Committee on Interethnic Relations of the Parliament of the Republic of Crimea, Yuri Hempel, who accompanied the guests, shared his impressions with reporters:
We showed the delegation the capital of Crimea. Of particular interest was the airport, the construction of new roads. The delegation shows a healthy lively interest in the life of Crimeans. Set up positively. They were shocked by the airport and the pace of development of Crimea
Hempel added that the members of the group show a keen interest in the life of the peninsula: they go on excursions, everyone listens attentively, photographs. They intend to tell their compatriots the truth about Crimea.
The delegation included entrepreneurs, agricultural experts, public figures, scientists. These are far from the first guests from Western countries. They come, despite the negative informational background around Crimea and Russia reigning in the Western media. As a rule, after seeing the situation on the spot, foreign guests are convinced that Russia is not an "occupier", and the inhabitants of Crimea have expressed their true will.