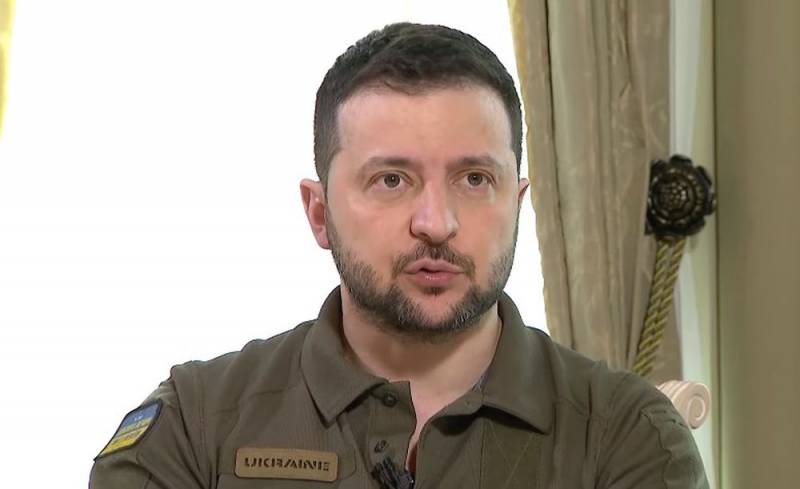 On May 21, the President of Ukraine and his wife Elena gave an exclusive interview to journalists of the ICTV channel for the marathon "United
news
" in honor of the third anniversary of the inauguration of Vladimir Zelensky. During a long conversation, the head of the Ukrainian state said that no country in Europe could have coped with the amount of forces and means that Russia used against Ukraine on the day of the start of its own military defense on February 24.
Zelensky confirmed that Western intelligence warned Kyiv about the imminent start of the conflict.
Western partners said: "Dig trenches." We answered them: "Give me a weapon"
- the Ukrainian leader gave the details of communication with NATO member states on the eve of the start of the Russian NWO on Ukrainian territory.
The President clarified that 700 people are now fighting from Ukraine, which is 5 times more than it was in combat units on February 24. According to him, these people defend the country in all directions, i.e. "smeared" throughout the Ukrainian territory.
He explained that at the time of the beginning of the NMD, the number of combat units did not exceed 120 thousand military personnel, although the total number of AFU was 250-260 thousand people. Zelensky recalled that at the beginning of 2022 he signed a decree to increase the Armed Forces of Ukraine by 100 people.
It should be added that, according to Pentagon estimates, Russia has increased the size of its group in Ukraine over the past week. Now there is 106 BTG. At the same time, British intelligence informed earlier that on February 24, the RF Armed Forces activated more than 120 BTGs. This supposedly corresponded to 65% of all their ground combat units.