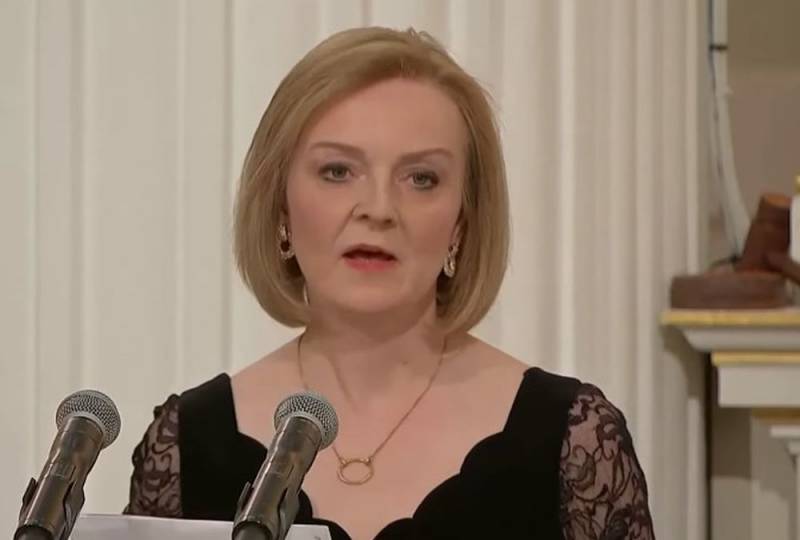 It is well known that the Moldovan Armed Forces formally exist, but in fact Chisinau does not have a full-fledged army capable of resisting Transnistria. In an interview with the British edition of The Telegraph, British Foreign Secretary Liz Truss (Elizabeth Mary "Liz" Truss) drew attention to this feature.
Truss said that the Republic of Moldova is a "vulnerable state", so the minister would like to arm Chisinau according to NATO standards. She clarified that this issue is already being discussed between the countries-members of the Alliance. We are talking about the provision of military assistance to the Moldovan side, which was previously promised by the EU and the United States after the aggravation of the situation around the PMR.
I would like to see Moldova armed according to NATO standards. If the members of the Alliance agree, then Chisinau will be provided with modern weapons, and the soldiers of the Moldovan army will be taught how to use them
the minister said.
It should be noted that the PMR also borders on the Odessa, Vinnitsa and Chernivtsi regions of Ukraine. At the same time, on May 19, French President Emmanuel Macron warned that the conflict on Ukrainian territory could spread to Moldova. In his opinion, the recent incidents in Transnistria show that such a development of events cannot be ruled out.
Before that, on May 18, the head of the Moldovan government, Natalia Gavrilitsa, said that Chisinau was aware of the risk, but so far considered the danger distant. She stressed that the Moldovans want to maintain the neutrality prescribed in the country's Constitution and are not going to join NATO after them.
We remind you that at the end of April a series of incidents occurred on the territory of the PMR and the Pridnestrovian authorities declared a red level of terrorist threat. Kyiv tried to accuse Moscow of trying to destabilize the situation in the region, while Russia pointed to the violent activity of Ukraine on the border with Transnistria. At the same time, the United States announced its intention to continue supporting the modernization of the Moldovan army. In turn, the President of the European Council, Charles Michel, in early May called on the parties to "refrain from provocative statements" in order to prevent an escalation.