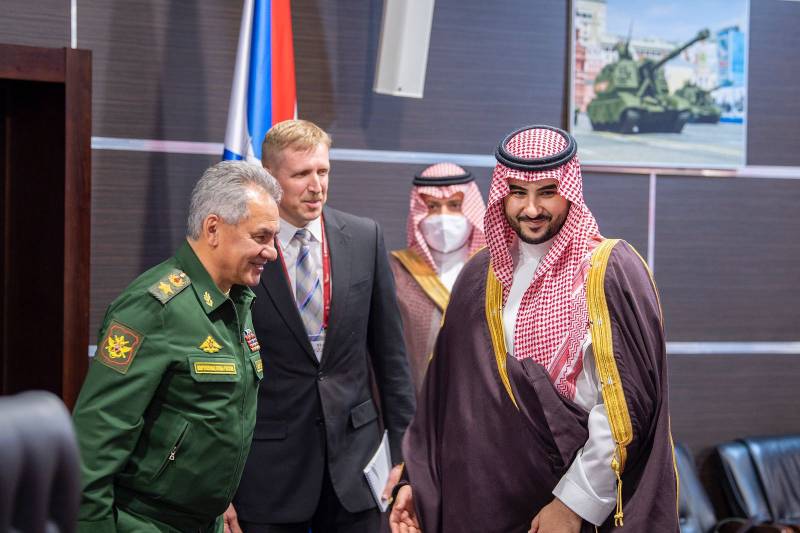 The world continues to analyze and predict what place Russia will take in the new reality that began after February 24th. In particular, this concerns relations with the countries of the Middle East (which sometimes include a number of countries in North Africa), where Russian proposals will inevitably collide with the powerful influence of Washington.
Almost all foreign publications are unanimous in their opinion that the collective West will try to torpedo any Russian advances in the important Middle East direction.
However, there are a number of obstacles here, such as the fact that a number of countries in the Middle East and North Africa are actively buying Russian-made weapons, which will be difficult, if not impossible, to refuse.
In addition, the region is interested in high energy prices, while the US and the EU are the opposite.
For example, the activity of the Russians was noticed by the Saudi
Arab News
.
Recent visits to the Middle East by Russian officials demonstrate a model of the latest
policy
Moscow in the region, which can be explained by its national interests.
On the other hand, the exceptional influence of the Middle East on the course of the confrontation between Russia and its opponents is considered by the Israeli newspaper
Haaretz
.
European leaders are determined to stop oil imports from Russia by the end of this year. But they need to find alternative sources - and there is, in fact, only one: the Persian Gulf, where only Saudi Arabia and the United Arab Emirates can easily provide an additional 2,5 million barrels per day. In the meantime, exporters are playing intractability - they either directly refused, or did not respond at all to the calls of Europe and the United States
- writes the edition.
In addition to the media, foreign scientific centers and analytical schools also concern the issue.
Russia is one of the few countries in the world that has normal diplomatic relations with almost all countries in the Middle East. From Iran to Syria, from the Persian Gulf to the Levant, it has managed to forge working ties with almost every major player in various regions, using a combination of an active military presence, high-level diplomatic engagement, and a concerted effort to position itself as an arms supplier if countries seek
machinery
non-American type. However, multilateral sanctions could seriously affect Russia's ability to continue projecting power in the Middle East.
- noted on the site
Washington Institute for Near East Policy
.