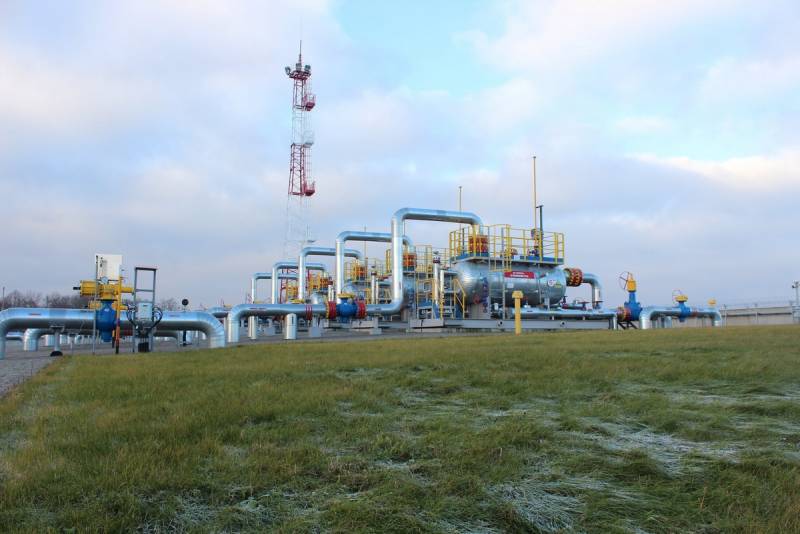 Thanks to austerity and prudent use of fuel, Europe has been able to achieve an extraordinary spurt in the rate of replenishment of its underground gas storage (UGS) reserves. However, no matter how much you save and make many gas consuming enterprises bankrupt, the lion's share of success in preparing for the heating season and pumping into reservoirs still depends on the resource supplier. For Europe at the moment (before and henceforth) this savior and benefactor is the Russian "Gazprom".
Despite a serious crisis in bilateral relations, the holding is once again saving Europe from "cold" disgrace. The thing is that, while maintaining the current rate of UGS filling, all EU countries will have time to prepare for winter on time, despite the fact that the new rules for the operation of storage facilities provide for a filling standard of 80%, and not 75%, as last year. The domestic monopolist provides confidence.
At the moment, the European document on UGS facilities is only a concept, it has yet to be adopted, however, thanks to the efforts of Gazprom, which endures oppression and Russophobia, a biased attitude, so far the theoretical provisions of the bill are becoming a reality. Of course, in Europe, for the first time in many months of the gas crisis, joy reigns and confidence in the future slips. However, no one is in a hurry to thank the Russian supplier.
Now European gas storage facilities are 41% full in total, which is approximately equivalent to 43 billion cubic meters. Of course, this is lower than in previous years, but still higher than in the past, 2021.
If we analyze the structure of imported gas supplied for the daily needs of the EU and for replenishment of reserves, it becomes obvious that this year LNG has fulfilled an optional role and "removed" from the Russian pipeline gas the obligation to ensure everyday energy consumption, while gas from the Russian Federation is entirely and completely pumped into UGS facilities. A small calculation shows that if the European GTS continues to receive more than 316 million cubic meters of fuel daily, then by October 1, the target filling rate of 90% will be reached.
Of course, there are risks of disrupting the preparations for the winter season, since in the summer LNG could go to Asia en masse. However, it is the presence of Russian pipeline gas that ensures that the heating season in the EU will not be disrupted, and Europe's gas reservoirs will not remain empty, most likely reaching 75% full (last year's standard).