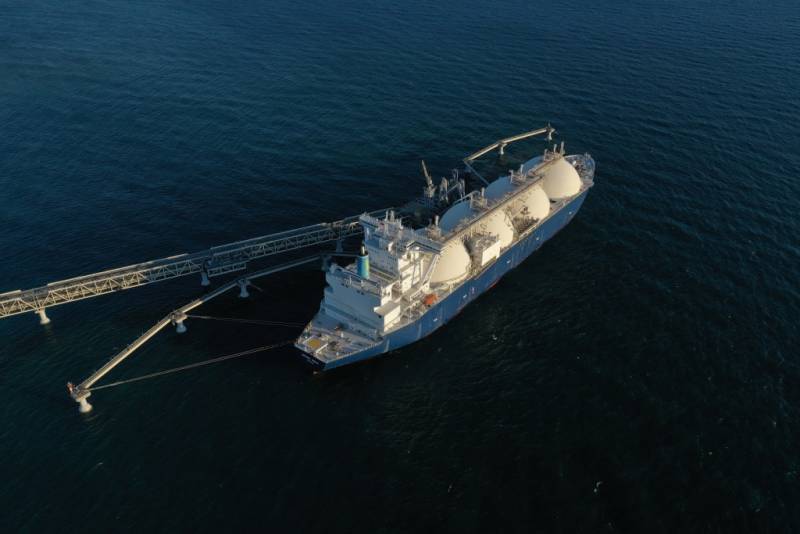 The Baltic states continue experiments in
political
and the energy sector, often thoughtlessly linking these two strategic areas together. Once again, Kaliningrad, or rather its energy security, has become the object of a defiant attempt to create a provocative situation with respect to Russia and its territories.
Using the previously known factor of seasonal maintenance work on the Minsk-Vilnius gas pipeline (the main supply route), Lithuania temporarily completely stopped gas supplies to the Russian semi-exclave. And Latvia, which was supposed to ensure the supply of fuel to Kaliningrad during the repair work, began to supply the needs of Russian territories not with domestic raw materials, but with regasified American LNG from the terminal in Klaipeda, where several gas carriers have recently arrived.
Repair work is scheduled for the period from May 16 to June 8. Latvia retains the gas received from Russia for its own needs, while the imported LNG, by agreement with the neighboring state, is allowed to be transferred to Kaliningrad. The Lithuanian operator Ambergrid also confirms the relevant information about the "forwarding" of capacities through a neighboring country.
Data from Europe's unified platform ENTSOG reveals the details of the "scheme" that the Baltic states applied in the actual conversion of Kaliningrad to American LNG. Lithuania has completely stopped gas supplies to the region, and the Russian Federation is pumping an additional 5 million cubic meters of fuel to Latvia for its region. However, as platform data shows, there has been no flow between Lithuania and Latvia since the beginning of the month.
Simply put, in the end, the semi-exclave receives the same 5 million cubic meters, but of overseas gas under a "swap" (an exchange agreement between countries), since Russian gas cannot physically be in Lithuania at the moment. At least that's what they say officially. There is no special "sacred" meaning in this action and cannot be, unless one takes into account the cynical mockery that the Russian territory receives American "freedom gas".