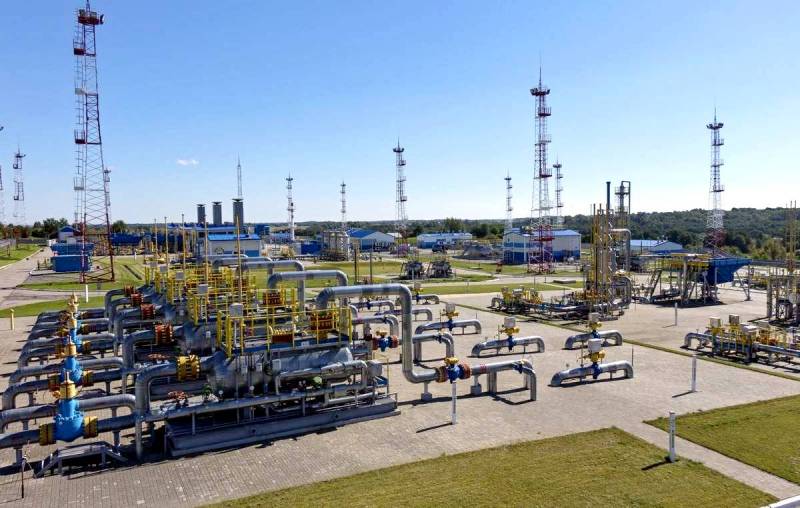 Talk of a tough EU embargo on Russian energy resources is still just a political farce for a public "talk show" during the meetings of the European Commission. At the same time, Western analysts from Citi predict that this year Russia will receive a record $100 billion in profits from exported gas alone. The thing is that the price of natural fossil fuels is growing, so that a significant decrease in exports to non-CIS countries is not reflected in income from the supply of an important energy carrier. This is reported by the publication Echos in the material of the columnist Vincent Colin.
As the analyst writes, European countries send more than $200 million to the Russian treasury every day. All funds go to Gazprom, despite sanctions, loud statements and embargo promises. And this means that the first round of the energy battle of the Russian Federation completely won, because even if Europe starts to take less, Moscow will still receive huge profits due to the increase in the cost of raw materials.
It is assumed that Russia's income this year for gas supplies to Europe will exceed 100 billion, which is almost twice as much as last year, when the cost of raw materials was already high.
- the French journalist believes.
He separately emphasizes that such a record revenue will be received only from the sale of gas and without taking into account income from oil, coal, and other fuels from Russia. Rising commodity prices are offsetting Moscow's decline in exports. The gross foreign exchange turnover remains and even shows growth.
Only by threatening to impose an embargo, but without doing anything, did the Europeans prove that the head of Russia, Vladimir Putin, had the upper hand in this situation.
Colin continues.
Moscow's victory is all the more valuable and indicative since the super profits from energy exports actually paid for the construction of Nord Stream 2. Having created an artificial "storm" and a crisis in the energy sector, the Europeans fell into a trap: they failed to redirect raw materials to the Ukrainian GTS. As a result, they themselves paid for the shutdown of Nord Stream 2. In this case, we are talking not only about construction costs, but also about the profit from operation.
In this case, from the point of view of the Russian Federation, nothing much has changed after the freezing of Nord Stream 2. The indirect task for which the main export pipeline was built has been achieved. Except perhaps providing gas to Europe. But Brussels is to blame for this.