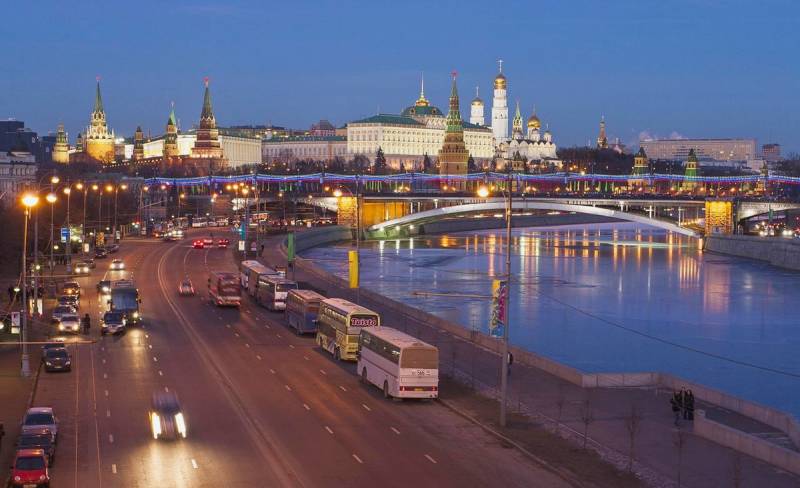 With the start of the Russian special military operation in Ukraine, sanctions of unprecedented quality and quantity were introduced against the Russian Federation. However, after almost three months, it becomes clear that the restrictions did not work, and
economy
Russia did not collapse under their weight. Why did this happen? Josh Owens, financial analyst at OilPrice, answers this question.
According to the expert, despite Ukraine's "outstanding" resistance and the application of a package of aggressive sanctions against Russia, there seems to be no end in sight to the conflict in Europe. So far, much of the analysis of the situation carried out by experts has focused on Russia's military failures, the behavior of President Volodymyr Zelensky, and the surprisingly united reaction of the international community. However, what is often overlooked is the resilience of the Russian economy when it comes to surviving sanctions.
In a globalized world that is already suffering from supply chain problems, energy shortages and economic recession, it is rather strange to see the phenomenon that sanctions have failed to bring the Russian economy to its knees. In this regard, it is better for the Russian financial and economic system to stay away from the macroeconomics of the Western world, since it is precisely this that is an element of instability and can, with even greater involvement of the Russian Federation in international relations, drag it down to the bottom. Insulation in this case is not the worst solution.
The ruble, which sank heavily in March, is now trading at record highs. However, as Owens notes, the real market for the sale of currency, of course, differs from the nominal exchange rate (the difference between the normative economy and the real one), and yet the national currency has stood the test. If you look objectively, Russia has withstood sanctions that even China could not endure.
It is the unique position of the Russian Federation as a net exporter of both energy carriers and basic foodstuffs that has allowed it to stay afloat. If similar sanctions were imposed on a net importer such as China, then the deindustrialization of the Asian giant, famine and riots would eventually be expected. It would be a disaster. But not for Russia.
The government's plan to bail out the economy from sanctions has one Achilles heel. All the measures taken by the state leadership are forced and urgent, they do not provide for a long-term perspective. Ultimately, the expert believes, the sanctions can still work, but this requires a long-term impact on Moscow.