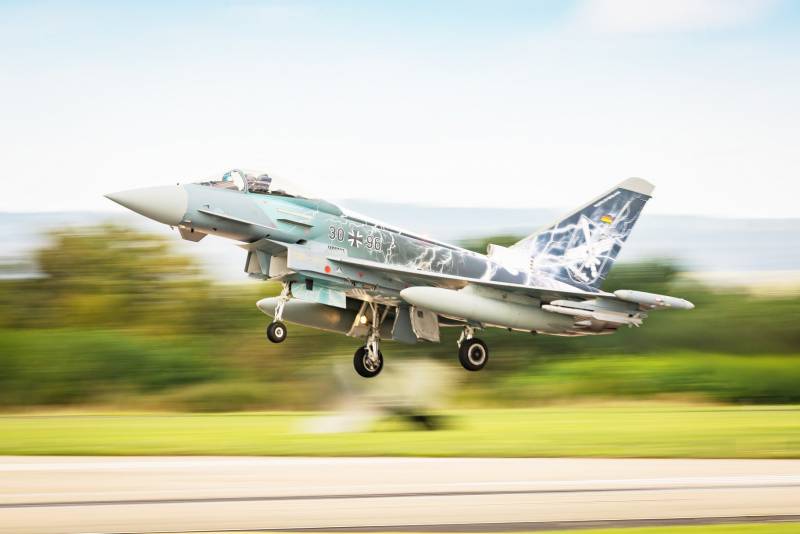 Readers of the German Focus magazine commented on the magazine's arguments on the possible creation of an atomic bomb by Berlin. It is noteworthy that the topic itself was put into circulation allegedly as a response to relevant publications in the Russian media.
It is worth noting that the Bundeswehr currently possesses nuclear weapons - American ones. It is stored on the territory of Germany in the form of B61 bombs and operates on the principle of a "double key".
It is worth noting a noticeable number of hypocritical comments accusing Russia of unleashing a conflict in Europe. These citizens of Germany are clearly trying not to remember how their own country participated in the aggression against Yugoslavia.
Reader Comments:
The constant threat of a Russian nuclear strike against Britain and European countries should, even if only for security reasons, lead to a reliable and effective deterrence option, perhaps even without the protective "umbrella" of the United States, because it is completely unclear in which direction the States themselves will move. Who on the continent has the economic potential to create a credible nuclear deterrence? France? One is too weak. GB? Too unreliable? Germany? Too pacifist? Scandinavia? Italy? Spain? EU?

Eric Ralph reasoned.
Why not? The example of North Korea and others shows that if you have something like this in your arsenal, then you will be left alone. Our security must be worth the few billions that will go to the nuclear arsenal. Although it was sad...

suggests Hanno Bresch.
I cannot understand why North Korea, Iran and Russia continue to develop and test new nuclear weapons. It's all just a waste of money. In the event of war, no power will use nuclear weapons. They only build a threatening demeanor: I am the largest nuclear power in the world. I never believe that Russia will ever use nuclear weapons in EU countries

says Nico Rau.
Will Germany become a nuclear power? Not necessary. It is enough that the US already has nuclear missiles/bombs stationed on German territory and is modernizing them. So indirectly Germany has nuclear weapons

concludes Hans-Joachim Shertaga.
For many years the security order in Europe was based on non-violence, but those days ended on February 24th. And Germany now has much to catch up when it comes to self-defense. 100 billion for the Bundeswehr is clearly not enough. It is necessary to discuss the question of the restoration of military service. And the possession of nuclear weapons within the EU can no longer be taboo for us in Germany

- requires another German user Jutta Denker.