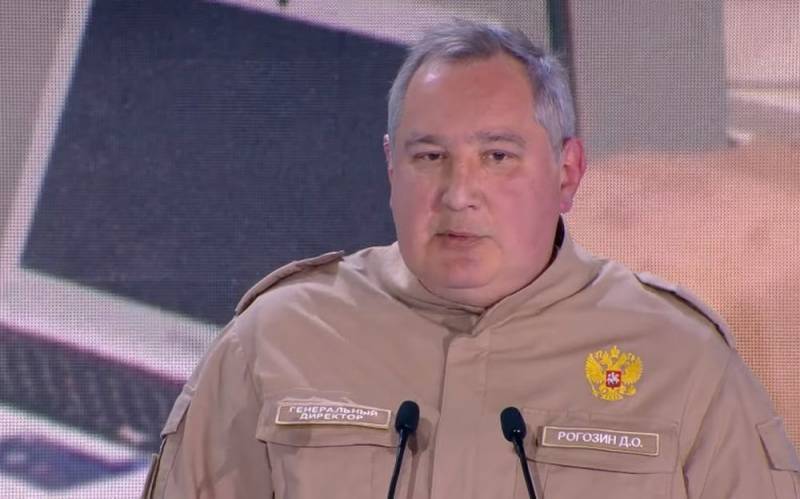 Russian intercontinental ballistic missiles RS-28 "Sarmat" do not need visas. This was announced on May 19 during the educational marathon "New Horizons", organized by the society "Knowledge", said the Director General of Roscosmos Dmitry Rogozin.
The functionary spoke about the activities of the state corporation, the prospects for Russian cosmonautics and the projects of the rocket and space industry of the Russian Federation and its role in the country's security system in the new foreign policy realities. He did not bypass the possibilities of the latest fifth-generation silo-based strategic missile system.
Can demolish half of the coast of some large continent, which we may not like with its aggressive
policies
- he pointed out, speaking of "Sarmat".
The head of Roskosmos specified that already this autumn the mentioned ICBMs will go to the Strategic Missile Forces and will be on combat duty to protect the country.
It should be noted that on May 14, in his Telegram channel, Rogozin joked about the possibility of nuclear ICBM strikes on the Scandinavian countries, Sweden and Finland, if they join the NATO bloc. After that, he added that "Sarmat" in relation to the member countries of the alliance does not have a biased attitude at all, "it's just the way it works."
Before that, on May 8, he
informed
that Russia, in the course of the ongoing special operation, is liberating Ukraine from the occupation of NATO and the collective West, pushing the irreconcilable geopolitical adversary away from its borders. At the same time, he stressed that in the event of a nuclear war, the alliance would be swept away by Russia in 30 minutes. However, to allow a conflict of this level is not worth it in principle, since it will have an extremely negative impact on our entire planet.