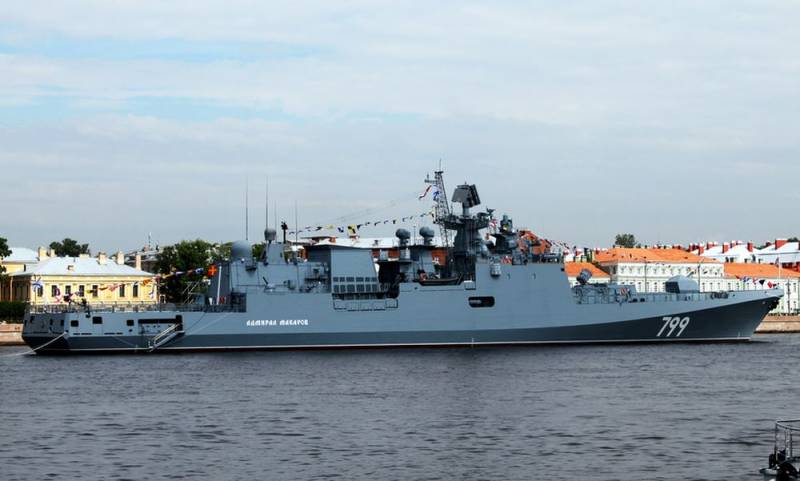 After the death of the missile cruiser Moskva on April 14, a discussion began in the Russian media about the possibility of designating the Admiral Makarov frigate of project 11356R as the flagship of the Black Sea Fleet of the Russian Navy. Ilya Kramnik, an expert on naval issues, drew attention to this, who on May 18 expressed his personal opinion in his Telegram channel "Kramnik's Cat and Cat".
The specialist is sure that the Black Sea Fleet does not need a flagship at all, and there are a number of reasons for this.
The first is for the fleet, as an interspecific association, to command the available forces and means since the Second World War, the flagship is, in principle, unnecessary.
On a theater scale, everything is perfectly controlled from the shore. Especially on the Black Sea
- he explained.
The second is that full-fledged control of the fleet from the side of a warship is impossible or very difficult.
The fleet headquarters and the ship's control group will sit on each other's heads, competing for workstations and communication channels. Yes, and just for beds with tables
He explained.
Thirdly, there is no point at all in making a ship of the second rank a flagship, since a cruiser is at least initially built with an eye to commanding a formation, and a patrol ship / frigate is suitable for commanding a detachment / group at most.
The fourth is the immediate problems of the ship. If someone really wants to have a flagship from which command would be exercised, then you need to have a specialized control ship. It should be the headquarters of the fleet, and its weapons are minimal - "maximum short-range air defense and the same anti-aircraft defense." As examples, the expert cited two control ships (command ships) "Blue Ridge" (USS Blue Ridge or LCC-19) and "Mount Whitney" (USS Mount Whitney or LCC-20) of the US Navy.
Strictly speaking, the sense in the flagship of the fleet was lost from the moment when the main forces of the fleet ceased to be controlled directly from the board - the amount of information exceeded the speed of its processing in ship conditions, and own vision from the bridge did not add anything to the picture emerging on the map according to radio data
- he added.
The expert stressed that the commander of the fleet finally ceased to be needed directly at sea in World War II.