The Crimean bridge, on which the forecasts of spiteful critics from Ukraine ranged between "impossible to build" and "will build, but will fall apart", opened the next page of its history: according to the earlier set-up schedule for the commissioning, on the night of Sunday to Monday, freight traffic was opened on the bridge .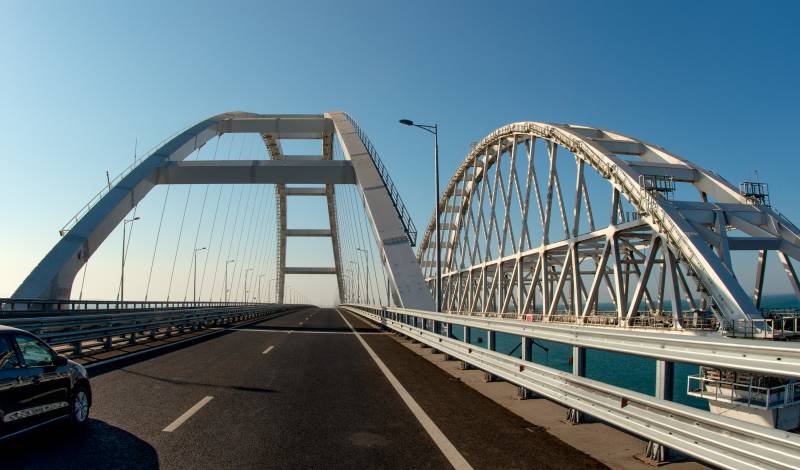 The operator of the portal "Kerch info" recorded the beginning of the movement of trucks. The first convoy of several dozen trucks passed from the mainland to the peninsula.
Given the fact that the construction of the bridge is proceeding at a faster pace, it was decided in the holiday season to limit the passage on the bridge and open it only for cars. This decision more than justified itself.
Over the summer period, several records were established for the daily passage of cars. So, on August 12, an absolute record was set - 33 359 cars passed over the bridge in a day, and the summer rate exceeded the annual rate of the ferry crossing.
The next stage of the construction of the Crimean bridge will be the commissioning of the railway part, which will mark the completion of the project and will ensure uninterrupted rail freight and passenger communication with the peninsula. There is no doubt that this phase will be completed on time.