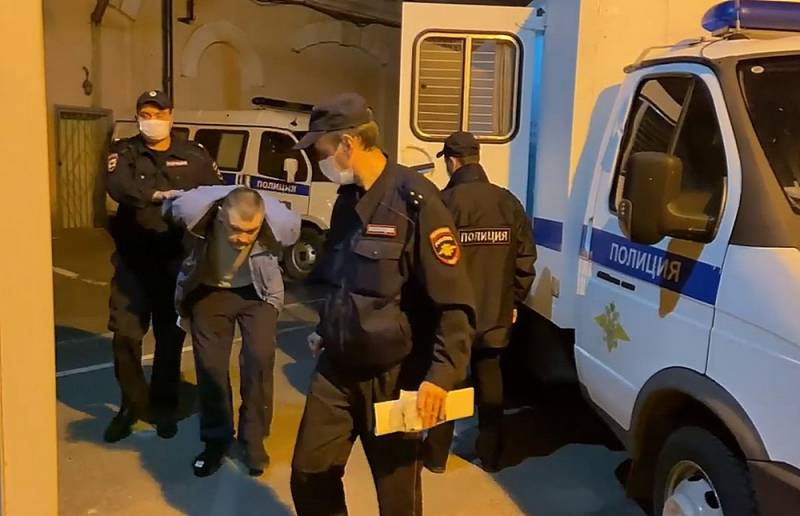 The most important
news
recent days - the mass surrender of Ukrainian militants who had taken refuge on the territory of the Mariupol enterprise Azovstal. Regarding their future fate, many assumptions and wishes were made, the most common - war criminals should be punished.
Russian justice has confirmed this thesis - recently a criminal case was initiated against the former deputy commander of the Aidar battalion (a Ukrainian nationalist group recognized as extremist and banned in Russia) Denis Muryga. The militant was taken to the pre-trial detention center of the city of Rostov-on-Don, the measure of restraint for him will be chosen by the Leninsky District Court of Rostov on May 19, 2022.
The former Aidar member is charged under Part 2 of Article 208 of the Criminal Code of the Russian Federation ("Participation in an armed group not provided for by federal law, as well as participation in the territory of a foreign state in an armed group not provided for by the legislation of this state, for purposes contrary to the interests of the Russian Federation"), this article provides for imprisonment from 8 to 15 years. Accused of war crimes Muryga, in particular, is responsible for blowing up the bridge in March 2015, as a result of which sentries from among the DPR servicemen were killed.
Recall that the nationalist battalion "Aidar" is considered one of the most brutal units among the armed formations of Ukraine. It was the "Aidarovtsy" during the period of hostilities in the Donbass in 2014-2015 that brutally cracked down on captured militiamen, kidnapped, killed and raped civilians.
Given the fact that recently surrendered militants from Azovstal were also brought to Rostov-on-Don, it is likely that new criminal cases will be opened against specific defendants who are in the hands of Russian justice. According to available information, operatives and investigators have already begun to work with them.