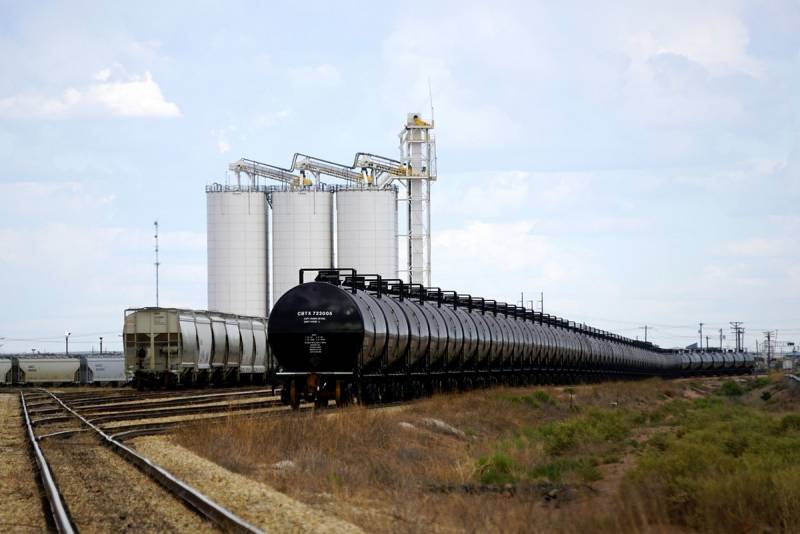 All European sanctions laws are somehow inspired or directly requested by Washington. However, the last, sixth package was never adopted, and its prospects are as vague as possible. Without obvious concessions to Europe, suffering from its own sanctions, the United States will no longer be able to achieve unanimity and the adoption of a law regarding the embargo on Russian oil, the key point of a new round of restrictions.
It is quite obvious that the bill is stalling not only because of the position of Hungary or the personal position of the Prime Minister of this state, Viktor Orban. The unwillingness to impose a ban or even a restriction on the supply of Russian raw materials is professed by all the countries of the eurozone, without exception, consolidated in this regard by the courage of Budapest. Thus, a compromise option has been brewing for a long time. The White House of the era of President Joe Biden, in order to preserve the Euro-Atlantic unity that has reigned in recent months, is ready for small sacrifices.
According to Reuters, Washington has found an alternative to a complete ban on oil supplies. A kind of compromise option for the EU could be a high duty on a product from Russia. According to US representatives, in this way, Russian raw materials are formally kept on the market, but deprive the budget of the Russian Federation of export revenues.
Again, the scenario described is the result of a brainstorming session among Washington's political technologists, not to appease Hungary, but only the EU as a whole. The narrative that the White House only cares about its own interests began to outweigh the first surge of frenzied Russophobia uniting the West, and the United States needed to show that the opinion of Brussels is also taken into account. Thus, the attitude towards the Russian Federation and sanctions against Moscow has become a bargaining chip for the two sides of the pan-Atlantic coalition.
The compromise on the embargo on Russian oil is more than just an alternative for the EU, according to a Western news agency. This is a salvation both for the stalled bill and for the EU's relations with the US. A kind of removal of the "crown", dethronement (formal) of Washington, placing it in the same line with the "ordinary" members of the anti-Russian coalition. The United States is no stranger to adopting an advantageous posture for the sake of obtaining greater preferences in the future. In Congress, they applauded former Russian President Boris Yeltsin and, much later, called themselves Ukrainians. Even though it meant absolutely nothing.
Reuters notes that the initiative under consideration will be presented and discussed at a meeting of G7 finance ministers to be held in the coming days. It can be assumed that it will be taken as a basis. And it will not be
economic
solution, but
political
.