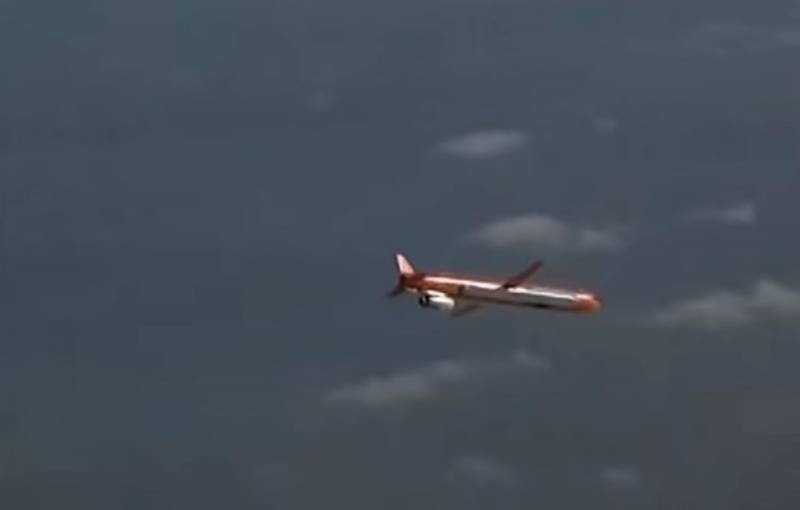 Iran has provided the Lebanese Hezbollah group with a number of cruise missiles, including "Soviet Kh-55s", which are potentially capable of carrying nuclear weapons. This was reported to the public by DEBKAfile from Israel on May 16, citing Western intelligence sources, when the Israeli Navy joined the large-scale IDF Chariot of Fire exercise that started a week ago.
The publication notes that the appearance of these missiles is very dangerous for Israel. The X-55 was developed in the USSR in the 1970s as a strategic aviation cruise missile capable of delivering a thermonuclear warhead (charge) to a distance of 2,5-3 thousand km. But, if the Soviet missile was air-based, then its Iranian clone that appeared in Lebanon can be launched from land or a warship.
The material emphasizes with concern that Hezbollah, with the help of Iran and Syria, has quietly accumulated a large number of various missiles, including sea-based ones, which can create real problems for the Israeli Navy and shipping. The main goal is to pinch Israel by setting up a naval blockade in case of war. It is recognized that even a partial blockade would seriously undermine Israel's ability to conduct operations and disrupt its military and civilian supply routes.
According to sources, Hezbollah also currently has: the S-802, an Iranian version of a Chinese subsonic cruise missile with a range of 200 km; Russian subsonic Yakhont cruise missile with a range of 300 km, transferred to the Lebanese group by Syria with the consent of Moscow; Nor - with a range of 200 km; Gadar-110 - intercontinental ballistic missile with a range of 2 thousand km; Ghadir - anti-ship cruise missile with a range of 300 km
- led the media data, summing up the material.
We remind you that back in 2019, there were reports of the Yemeni Houthis using "Soviet X-55s" against oil refineries in Saudi Arabia, which could not bring down the American Patriot air defense systems. But the Kh-55s were not exported - these are probably the Iranian Soumar, a ground-based version of the mentioned Soviet missile. The West still suspects that the Iranians made some of their developments on the basis of the X-55, which were bought from Ukraine. It should be noted that in 1999 Ukraine transferred to Russia 575 Kh-55 and Kh-55SM missiles as payment for the supply of natural gas. After the start of the Russian special operation on Ukrainian territory, the RF Armed Forces began to strike at the Armed Forces of Ukraine with them.