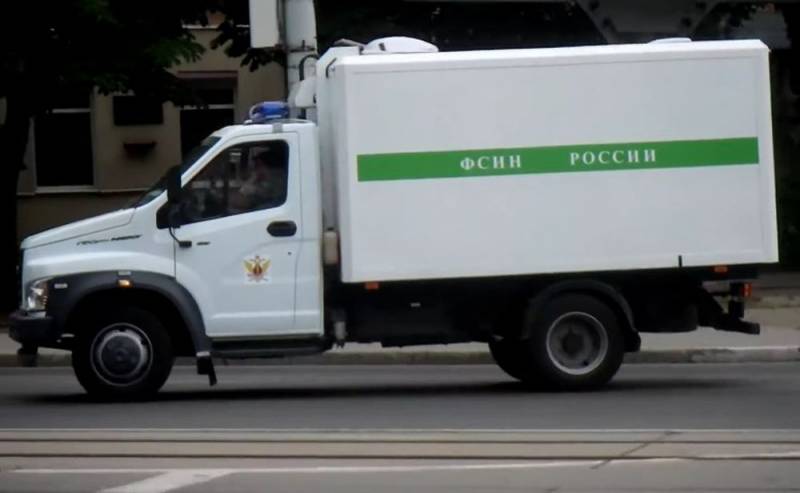 On May 17, footage from Taganrog appeared on the Web, showing how a convoy of seven paddy wagons of the Federal Penitentiary Service of Russia, accompanied by one car of the local military police, was driving along one of the streets of the city. Eyewitnesses who filmed the video suggested that this was the first batch of Ukrainian soldiers who surrendered from the Azovstal plant in Mariupol.
Here they were taken
says a female voice-over.
Most likely, some of the above-mentioned Ukrainian security forces are already in prisoner of war detention centers on the territory of the Russian Federation. It's just logical. Moreover, the surrendered Nazis from the Azov Regiment (an organization banned in Russia) are probably detained to find out all their "exploits". However, it is still unknown how many "Azovites" really surrendered, because
on the eve
only a small number of Ukrainian soldiers laid down their arms - 264, of which 53 were wounded, and they were sent to the Novoazovsk hospital (DPR), and 211 were transported to Yelenovka (DPR).
It should be taken into account that there are not only "Azov" workers at the metallurgical plant, but also military personnel of the 12th brigade of the NSU, the 36th Brigade of Marines, local border guards, policemen and members of the territorial defense. According to the Ukrainian side, there are still about 2 military personnel at Azovstal. On May 18, the State Duma of the Russian Federation is to consider a draft resolution that prohibits the exchange of Nazi criminals.