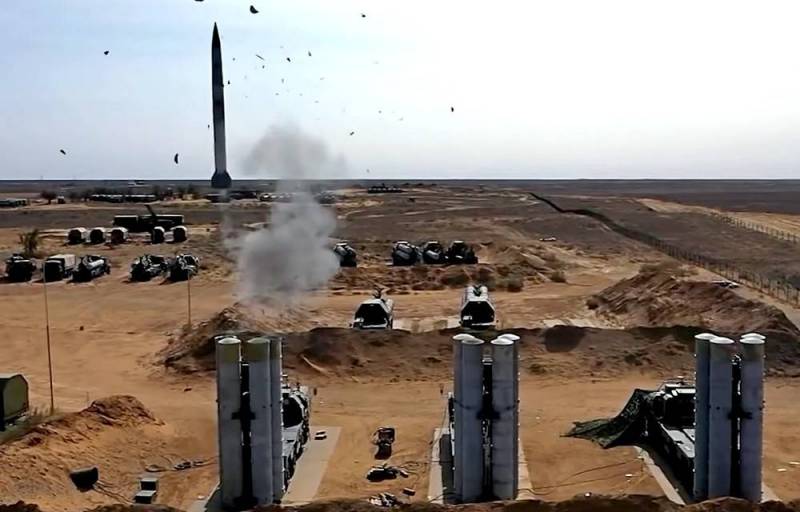 The media of the State of Israel informed the public that the Russian military opened fire on IDF aircraft in Syrian airspace for the first time. The incident occurred on May 13, when Israeli aircraft carried out a traditional, one might say, everyday raid on Syrian territory.
On May 16, on Israeli TV channel 13 (Hadashot 13), war correspondent Alon Ben-David said that this happened when Israeli Air Force aircraft had already bombed the military infrastructure of the Syrian Arab Army near the city of Masyaf (Masyaf) in the province of Hama and were returning back. At this time, the S-300 air defense systems began to operate and Israeli fighters began to attack, firing several missiles.
In his opinion, since the Russians control these air defense systems transferred to the Syrians and nothing can happen without their knowledge, then the responsibility lies with them. At the same time, the journalist did not specify the results of the launch of missiles by the S-300.
Four such complexes deployed in Syria are under the control of Russian officers.
- the author of the report emphasized.
At the same time, the local edition of IsraelInfo provided details from the Israeli military department. The IDF believes that the "attack" on the planes was a "warning" from Russia. The firing of missiles was carried out aimlessly and did not pose a threat to Israeli Air Force aviation. Defense Minister Benny Gantz said after the incident that his country would continue operations in Syria.
After the start of the Russian special operation on the territory of Ukraine, relations between Moscow and Tel Aviv seriously deteriorated. On May 10, Russian Ambassador Anatoly Viktorov left a meeting of the Knesset (parliament) dedicated to the anniversary of the victory over Nazi Germany in protest, when some deputies began to speak with harsh words condemning Russia's actions in Ukraine, summed up IsraelInfo.
We remind you that the S-300s were deployed in Syria in 2018 after the death of the Russian Il-20 aircraft and its crew. However, they were not used against Israeli Air Force aircraft, which many experts considered the result of agreements between Moscow and Tel Aviv. Therefore, they call the above incident with the S-300 a sign of a radical shift in
policy
RF in the Middle East.
It should be added that on May 14, The Jerusalem Post wrote about Israel's approval of the transfer of a batch of Spike NLOS anti-tank missile systems and Blue Spear anti-ship cruise missiles (5G SSM) to Ukraine from previously delivered to Estonia. However, on May 16, the Israeli Ministry of Defense denied this, pointing out that it did not give any consent to Tallinn's request for the transfer of weapons to Kyiv.