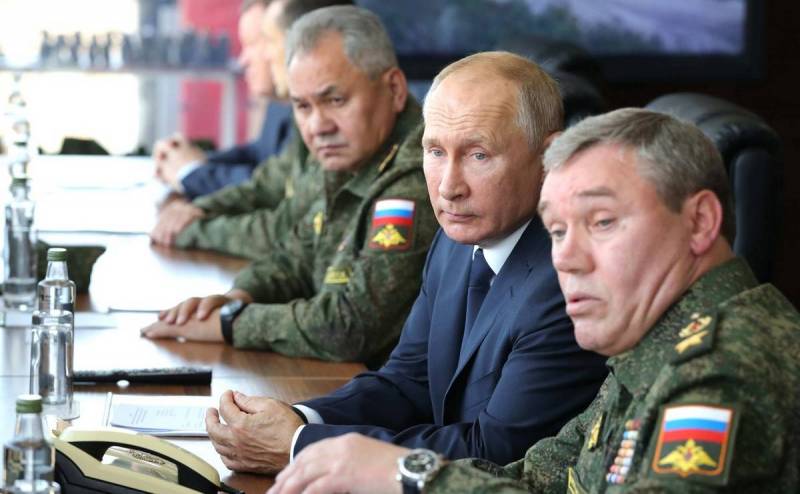 Russian President Vladimir Putin has become so personally involved in the special operation in Ukraine that he is directly involved in it at the level of a brigadier general, thinking through operational and tactical decisions. The British Guardian newspaper informed the public about this on May 16, citing Western military sources.
We believe that Putin participates in tactical decision-making at the level we would normally expect from a colonel or brigadier general.
one of the military sources told the publication.
The newspaper explained that colonels in the US army and brigadier generals in the UK army usually command a brigade, a unit of several battalions that is equivalent to the smallest operational unit in the Russian army. At the same time, the RF Armed Forces operate to a greater extent in comparison with their Western counterparts from top to bottom. Certain difficulties of the campaign forced Moscow to send generals closer to the front line, and now Putin is helping them.
The head of state should have more important things to do than make military decisions. He must determine
political
strategy, and not get bogged down in everyday affairs
- said the publication of the former brigadier general of the British army and the current military expert of the London International Institute for Strategic Studies (IISS) Ben Barry.
At the same time, Putin continues to work closely with the head of the General Staff of the Russian Armed Forces, General of the Army Valery Gerasimov, despite strange reports from Kyiv that the military leader in question has been removed from his post. However, no further details were provided to support these claims, as the assessment of Putin's close personal involvement is based on the intelligence obtained.