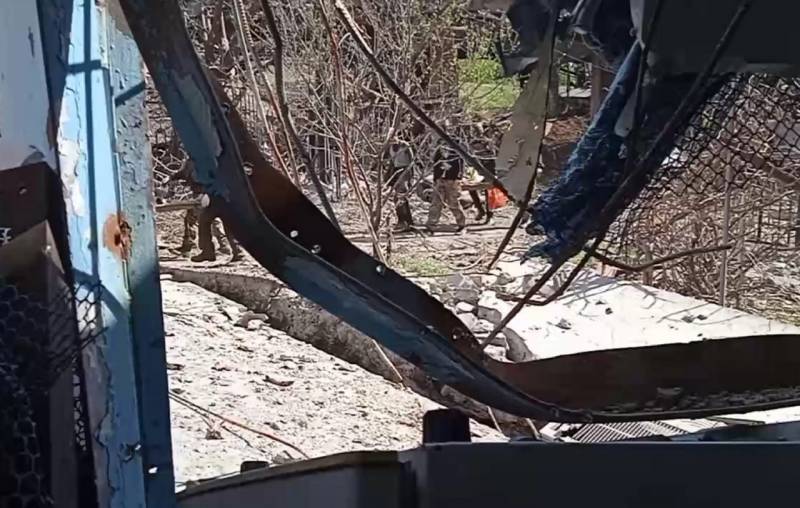 State Duma deputy from the party "A Just Russia - Patriots - For Truth" Anatoly Wasserman spoke during a meeting of the lower house of parliament with a proposal to exclude war criminals from the lists for exchange.
Now the terrorist group Ukraine has said that the surrender of the militants of the Nazi Azov Regiment is the first step towards their release through an exchange. It is clear that the exchange of at least one of these criminals will be declared by the collective West a victory for Ukraine. I consider it necessary to adopt a resolution or even a law prohibiting the exchange of any of the Nazi criminals. From those who directly participated in the killing of civilians, to those who decorated themselves with fascist tattoos
– said Anatoly Wasserman.
His proposal was supported by the chairman of the State Duma, Vyacheslav Volodin. He instructed to work out a protocol order with the State Duma Committee on Defense and Security on the basis of Wasserman's initiative.
You are making the right offer. Nazi criminals should not be exchanged. These are war criminals and we must do everything to bring them to justice.
Volodin concluded after he gave the appropriate instructions.
The introduction of such a norm is really relevant in the light of the mass surrender of Ukrainian militants blocked by order of the President of the Russian Federation Vladimir Putin on the territory of the Mariupol enterprise Azovstal. Among the hiding members of the Ukrainian armed formations are those who previously participated in the commission of crimes against citizens of Ukraine and the DPR. In particular, members of the nationalist regiment "Azov" (recognized as an extremist organization banned on the territory of the Russian Federation), which Wasserman spoke about.
Recall that 265 militants left the territory of Azovstal over the past XNUMX hours, some of them were seriously injured. The Ukrainian president has already made a strange statement that the actual surrender is the result of joint efforts of the Armed Forces of Ukraine, Ukrainian intelligence, the UN and the International Organization of the Red Cross, aimed at saving the lives of Ukrainian servicemen. Unfortunately, for some reason, Zelensky has not yet been able to agree on the surrender of the remaining units of the Armed Forces of Ukraine and nationalist formations under threat of destruction, including at the Azovstal plant.