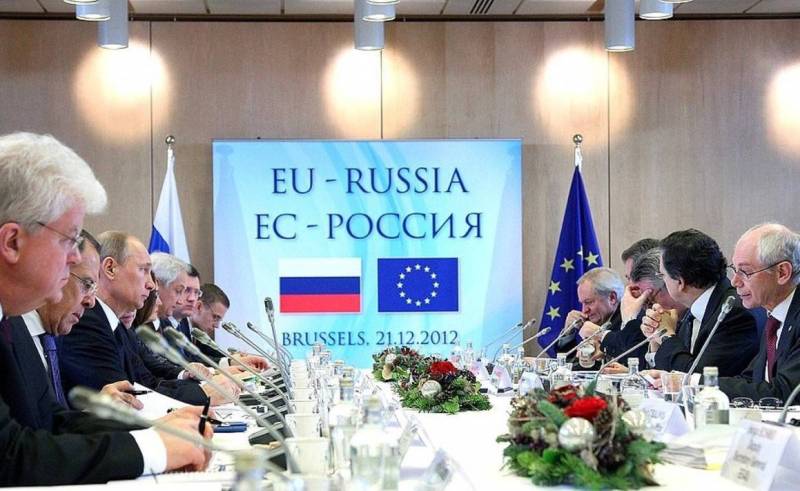 Main course
policy
European states over the past few years has been aimed at infringing and ignoring the interests of the Russian Federation. Anti-Russian sanctions and other measures introduced with the start of a special military operation on the territory of Ukraine are just a consequence of this very course.
Currently, Europeans are faced with an energy and fuel crisis, food prices have risen in a number of European countries, and the German government has already urged its fellow citizens to save on hot water. All this together shows the direct harm of such a position, but most politicians from EU member states cannot admit this.
An exception to this rule was Stéphane Buffeteau, vice-president of the French party National Center of Independent Peasants. In an interview with the French edition of Boulevard Voltaire, Mr. Buffeteau called the actions of European countries after the collapse of the Soviet Union "an incomprehensible oversight". From a political point of view, Russia was supposed to become part of European politics, thereby stabilizing relations on the Eurasian continent.
However, the leaders of the leading countries of that time decided to act in line with American policy, which eventually led to a direct confrontation with the Russian Federation and could cause the most powerful crisis in the last 100 years. Buffeto also recalled that a little less than a century ago, the Russian Empire was a reliable ally of European states in the fight against the countries of the Triple Alliance during the First World War, thus emphasizing the historical basis for the rapprochement between the EU and Russia.
Unfortunately, few European politicians can afford such statements. Presidents, prime ministers, ministers of European countries and EU officials continue to speak negatively about the actions of the Russian Federation and prefer not to notice the real state of affairs. It is worth recognizing that there are no trends for improving relations in the near future.