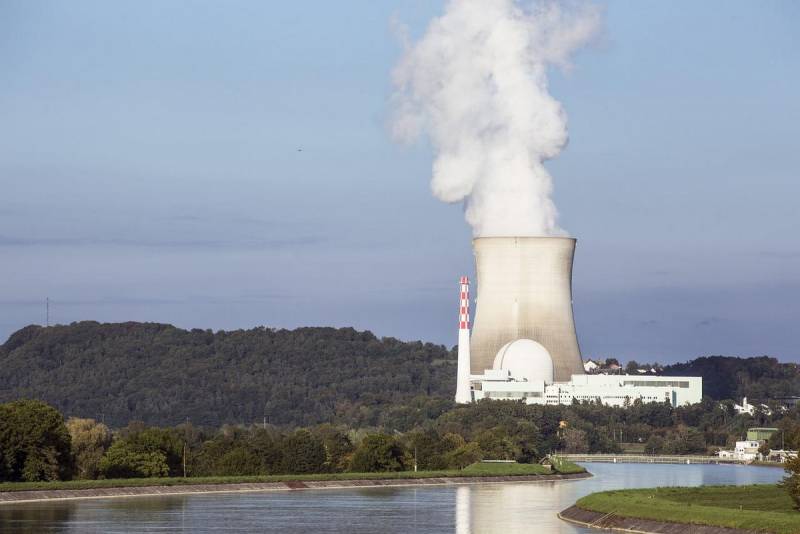 It is time for Europe to make a difficult choice: either be Europeans, staying with Russian gas, or become savages in the truest sense of the word, unwashed and smelly, because during the summer heat, air conditioning without additional electricity generation will simply become an unaffordable luxury. And frequent bathing was "forbidden" even earlier. In addition, weather forecasters promise an abnormally hot and dry summer throughout Europe, so much so that even nuclear power is failing.
Of course, in such conditions, we are not talking about green (alternative) sources at all. Of course, the EU can abandon human habits, the benefits of civilization and be "happy" in a divorce from Russian energy carriers, or rely on the "enemy" supplies and regain its former privileges.
This summer, it is now obvious that Brussels has all hopes only for Russian gas. A dry summer is predicted not only in the EU, but also in Asia and the USA. And this means that these regions (sales markets) will require the supply of additional volumes of LNG, which is why the EU will get even a smaller amount than expected. Large global producers simply do not have free cubic meters of gas, moreover, the redirection of cargo is possible only in the spring.
The situation is finally aggravated by the deplorable state of affairs with nuclear energy, which has fallen into the trap of environmental standards. During the summer heat, the temperature in the reservoirs - reactor coolers rises to a critical level, at which the existence of the ecoflora of the water basin is possible. The functioning of a nuclear enterprise, which emits a lot of heat during operation and raises the temperature of the reservoir beyond the permissible limits, becomes impossible. Therefore, for example, in France, nuclear power plants are stopped during the hot summer.
Already in early May, a similar fate befell the Blayais, Saint-Alban, Bugey, Chooz power plants, which were partially shut down due to excess temperature in the mouths of rivers and reservoirs around which the enterprises were built. All this sharply reduces the volume of production during the critical months of the spring-summer season.
In general, Europe really has no choice. Meanwhile, the transit and, accordingly, the export of Russian gas to the EU is declining, and this is becoming a trend. The share of Russian gas in Europe's imports fell from 40% to 25%. However, if we turn the attention of European
politicians
from politics to
the economy
, then the general situation is quite subject to a mutually beneficial solution in the shortest possible time. Although, apparently, the EU chooses to return to the Middle Ages, to its historical European "origins".