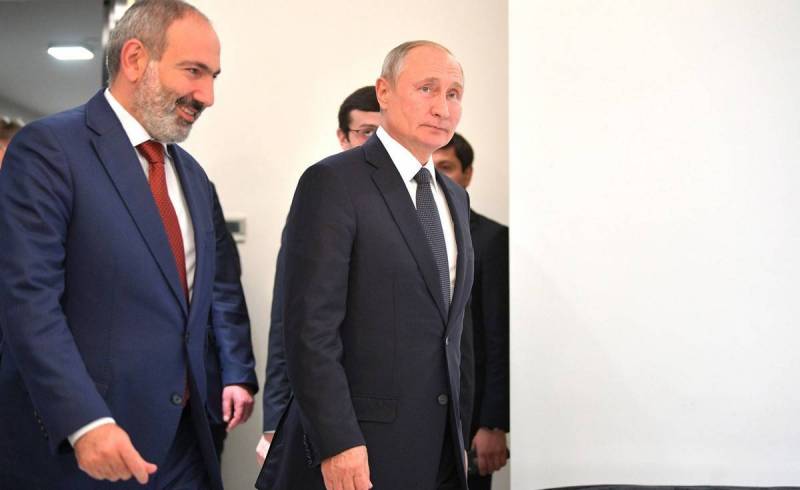 On May 16, the CSTO summit under the leadership of Armenia is being held in the Russian capital. This meeting has become a jubilee since the Collective Security Treaty was signed 30 years ago.
The summit is attended by the heads of all six members of the organization: Russia, Belarus, Armenia, Kyrgyzstan, Kazakhstan and Tajikistan.
During the meeting, Belarusian President Alexander Lukashenko noted that partners should act together and counter external challenges and threats together.
However, Armenian Prime Minister Nikol Pashinyan objected to him, noting that during the conflict in Nagorno-Karabakh in 2020, the CSTO did not provide the necessary assistance to Yerevan. In addition, Armenia asked not to sell weapons to Azerbaijan, and this request was also ignored.
In my opinion, we cannot say that the organization reacted as expected by the Republic of Armenia
Pashinyan noted with regret.
This remark can to some extent be considered a reproach towards Vladimir Putin, who, if desired, could take the necessary steps to allocate the necessary assistance to Armenia within the framework of the CSTO.
At the same time, the Armenian prime minister diplomatically thanked Russia for its assistance in ending hostilities in Nagorno-Karabakh.
Earlier, Belarusian Defense Minister Viktor Khrenin expressed confidence that other states would join the CSTO in the future, and this organization would include dozens of countries.