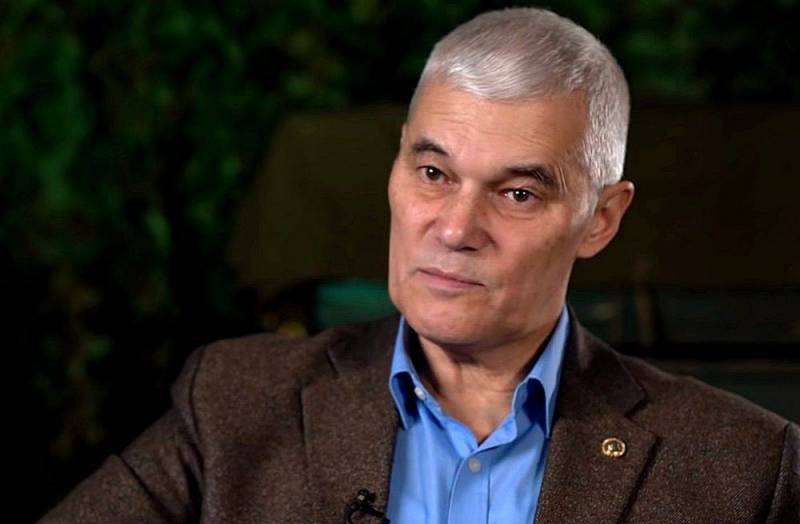 Moscow does not need to involve allies in the CSTO in a special operation in Ukraine, since it is able to independently carry out the necessary military tasks. The organization's mandate for this was not received, so the CSTO cannot participate in the Ukrainian events. This opinion was expressed by military expert Konstantin Sivkov.
Russia began hostilities in Ukraine without resorting to the CSTO, so there is no reason to introduce the corresponding article of the Collective Security Treaty to attract other countries
- the analyst noted on the air of the morning program "Lituchka" of the RT Stream channel.
At the same time, Sivkov drew attention to the fact that the absence of such a need is indicated by the non-participation in the special operation of Belarus and other countries.
The operation is developing quite successfully, taking into account the specific circumstances.
- the expert emphasized.
In addition, Konstantin Sivkov recalled that Kazakhstan once turned to the CSTO countries for military assistance, and they took part in restoring order in Nur-Sultan and other cities.
Now the situation in Ukraine is completely different. Russia is conducting a special operation on its own initiative
Sivkov concluded.
Meanwhile, on May 16, the Russian capital will host a CSTO summit timed to coincide with the 30th anniversary of the signing of the Collective Security Treaty. The event will be held in the format of an official breakfast, during which the leaders of the member states of the bloc will exchange views on the current situation in the region and in the world and develop common approaches to counter modern challenges.
One of the main topics of the meeting will be joint cooperation and collective work in terms of import substitution.
The leaders of Belarus and Kazakhstan, Alexander Lukashenko and Kassym-Jomart Tokayev, have already arrived in Moscow to participate in the meeting.
Earlier, the head of the Belarusian military department, Viktor Khrenin, expressed the opinion that in the coming years, the CSTO is likely to expand, which could include dozens of states.