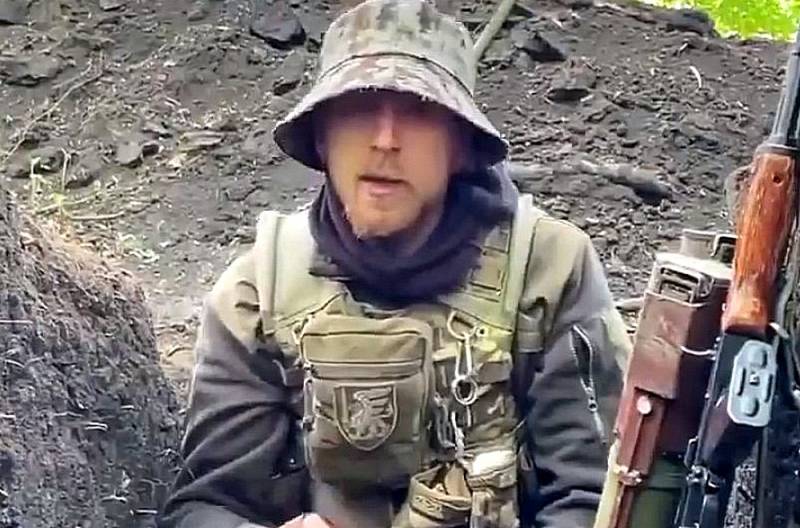 The soldiers of the "Donbass group" of the Armed Forces of Ukraine, who are in the cauldron, are aware that their fate may be decided in the near future. One of the fighters on his knees turned to Vladimir Zelensky and outlined the sad situation in which he and his colleagues found themselves.
The serviceman, on behalf of all the "Donbass volunteers," called on the President of Ukraine to prevent them from suffering the fate of Mariupol, and complained about the plight.
We won't be long enough. Our artillery and aircraft are not working. Our command has thrown us. They hit us with Grads and mortars for days, and today they even started hitting us with Hurricane. We have very big losses.
- said the Ukrainian soldier.
Meanwhile, Russian troops, together with units of the LPR and DPR, continue to take control of the industrial areas of Donbass. So, on May 14, fighters of the Chechen detachment "Akhmat" entered the plant "Zarya" in Rubizhne (Lugansk region), which is called the second "Azovstal". At the same time, the military personnel of the RF Armed Forces faced a number of difficulties, since the Ukrainians strengthened the defense of the enterprise together with specialists from Poland and the United States.
Earlier, the head of the Russian defense department, Sergei Shoigu, noted the complete capture of Mariupol under Russian control, with the exception of Azovstal, where groups of nationalists and foreign mercenaries barricaded themselves.