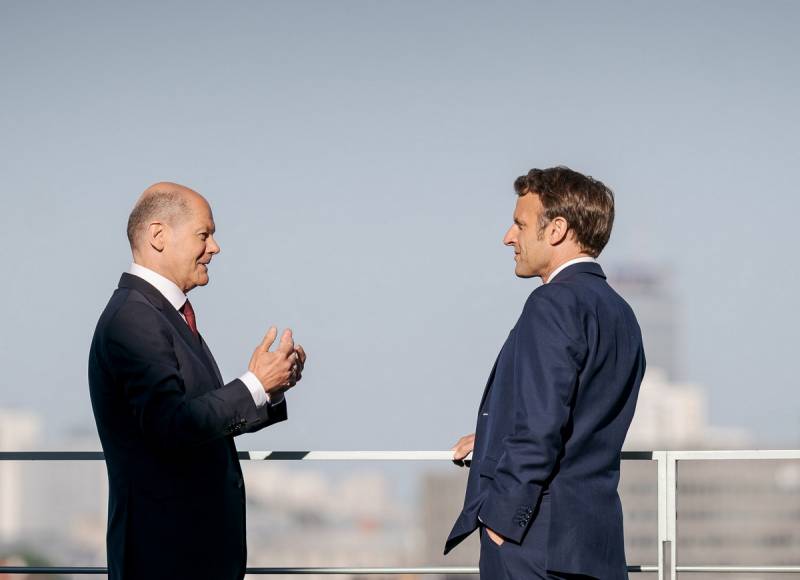 After weeks of concern in the European public about what would happen if Russia crushed Ukraine in the early days, Western European leaders now began to worry about what might happen if Ukraine could actually defeat Russia. Such a weak, but still reason, gives Ukraine's recent success in pushing Russian troops out of some territories. He prompted the leaders of France, Germany and Italy to conclude that a once-unthinkable Ukrainian victory is now entirely possible. Moreover, as it turned out, the Europeans are afraid of such an outcome of the campaign. Politico writes about this in an article by columnists Hannah Roberts and Nahal Toozi.
In particular, the leaders of Europe are afraid of the "humiliation" of Russia (in the words of French President Emmanuel Macron), which could create a whole bunch of international problems and instability. Of course, Paris and Berlin still sympathize with Kyiv, but after large-scale military and financial assistance, the situation has changed quite a lot, and this will lead to trouble.
In other words, the key EU countries began to think about their actions and behavior, or rather, about their consequences for Europe itself. Of serious concern is the fact that a potential Ukrainian victory could destabilize Russia, make it even more unpredictable and delay the normalization of energy ties for even longer. In addition to purely
economic
obstacles with a likely victory for Ukraine, there will be
political
problems that have matured after the breakdown of the old security system in Europe.
That is why Western European capitals are rather cold-bloodedly advocating a "face-saving" diplomatic solution to the conflict, even if this ultimately costs Ukraine the loss of some territories.
writes Politico.
Such reasoning in Europe causes discontent in the USA. Washington deliberately wants Ukraine to win and is trying to help it at any cost. Nevertheless, the differences between the largest countries in Europe, the eastern members of the EU and the US are noticeable and are not limited to the political sphere.
In general, this approach is understandable, both for America and for Europe. The concept was best expressed by the former Prime Minister of Italy, Giuseppe Conte, who outlined the strategy towards Russia in a few words - "it has been and will always be with us." This geographical fact has always been historically decisive and leaves an imprint on the behavior of all of Europe today.