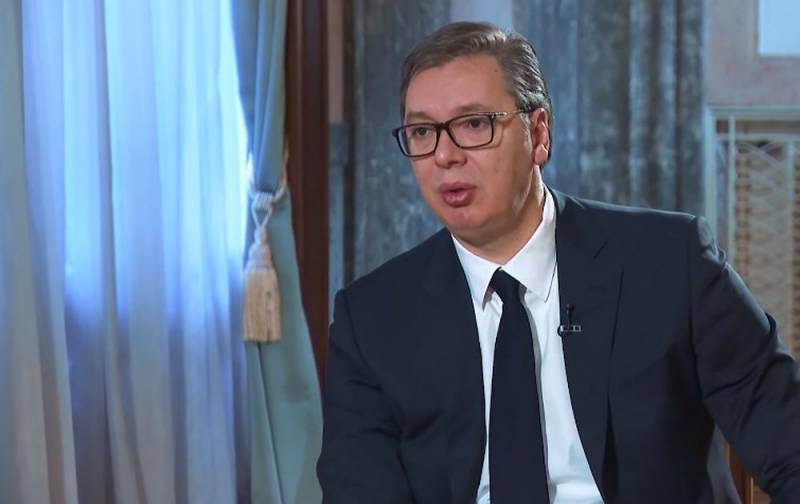 Belgrade frowns upon
policy
countries of the Western world in the Balkans in particular and in Eastern Europe in general. This was announced on the air of the Serbian TV channel TV Prva by Serbian President Aleksandar Vučić.
In his words, the West is two-faced and adheres to its own principle of expediency, which is clear to him. The countries of the Western world always try to unceremoniously impose their own particular point of view on someone, even if it contradicts their other decision on a similar issue.
Vucic directly accused the West of a hypocritical position, giving an example that explains a lot. He pointed out that Western countries declare their disagreement with a possible change in the borders of Ukraine, but at the same time openly participate in changing the map of Serbia, insisting on the independence of Kosovo.
They say they will never accept changing Ukraine's borders even by a span. Truth? Instead, you will participate in the destruction of Serbia's national sovereignty and tell us about Kosovo as the "heart of Europe" and a separate country. You demand from us to recognize territorial changes at any cost, and from Ukraine - not to recognize them at any cost. Think what nonsense you say and how hypocritical you are
the Serbian leader said indignantly.
Vučić stressed that despite Western pressure, Belgrade will resist the anti-Russian sanctions as long as it can. Serbia is a small and poor country, but it tries to pursue an independent policy, for which it suffers. At the same time, her
economy
depends on the cost of natural gas.
Serbia does not participate in the restrictions imposed by Western countries against Russia. Therefore, the Serbs suffer huge losses and "endure an awful lot." Belgrade is deprived of access to the capital market and unable to service its debt obligations. At the same time, the European Union is going to stop the "European dialogue" with those who will not join the sanctions against the Russian Federation. How long Serbia will be able to hold out under Western pressure, Vučić did not specify.