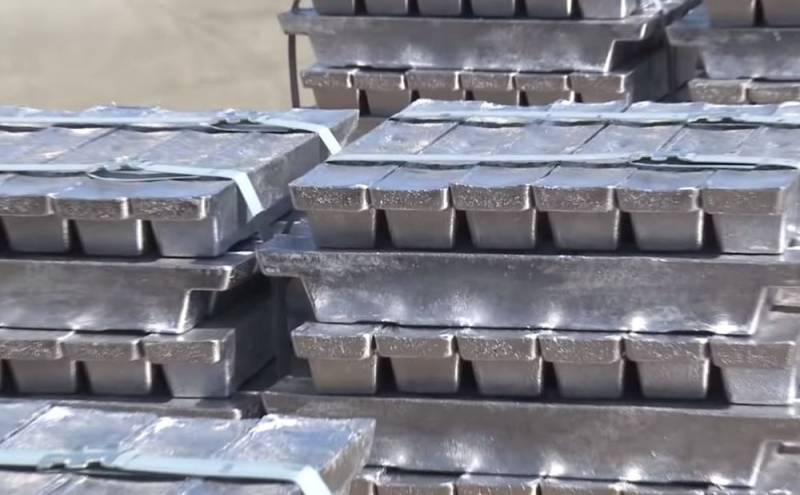 In mid-March, the Ministry of Industry and Trade of the Russian Federation justified the restriction of the export of lead-containing waste, raw lead and lead scrap from Russia. Two months later, on May 2, Russian government decree No. 14 appeared on licensing the products mentioned, which has already been officially published.
The document says that the export of these goods outside the customs territory of the Eurasian Economic Union is now possible under one-time licenses from the Ministry of Industry and Trade. The new rules were introduced for the period from May 15 to November 15, 2022. This is due to the desire of the Russian authorities to prevent a shortage of this metal in the domestic market of the Russian Federation.
Lead is widely used in the automotive industry, in the manufacture of batteries and electrical products, in medicine, the defense industry and nuclear power plants, and is also used to produce ceramic glaze, crystal, solder, and mirror amalgam. For example, lead is used in the manufacture of ammunition (cartridges). It is almost 1,5 times denser than steel, therefore, with an equal mass, lead bullets are smaller in size, slow down less in the air and penetrate deeper into the target. It is a very soft and fusible metal, which greatly facilitates its processing.
However, there are no primary lead production facilities in Russia (talks have been going on since 2010), although the reserves of deposits exceed 9 million tons - 10% of the global volumes. At the same time, 95% of secondary lead is obtained from the processing of end-of-life products, of which 60% was exported.
In 2021, Russia exported 127,3 thousand tons of raw lead metal for $260,2 million. The largest importers were: Switzerland (29,2 thousand tons, 23%), Singapore (12%), Germany (10,5%) and Turkey (7,6%). The share of Russia in the world market of raw metallic lead is only 5-6%. At the same time, 341 tons of lead concentrate, a raw material for producing metallic lead, was delivered to China from the Russian Federation, which is 2 times more than 10 years earlier.
A special regime for the export of Russian metals could deal a second blow to the countries of the Western world and their allies who support anti-Russian sanctions. The West dealt the first blow to itself. Initially, he imposed restrictions on the supply of various products to Russia, after which Moscow faced a huge trade surplus. But at the same time, Western companies began to suffer huge losses. For example, according to the results of March, German industry decreased by 3,9%, which is quite noticeable for Western Europe. Many German enterprises have reduced production due to the disruption of supply chains, which led to a decrease in budget revenues. Now they are still waiting for the search for suppliers in the lead market.