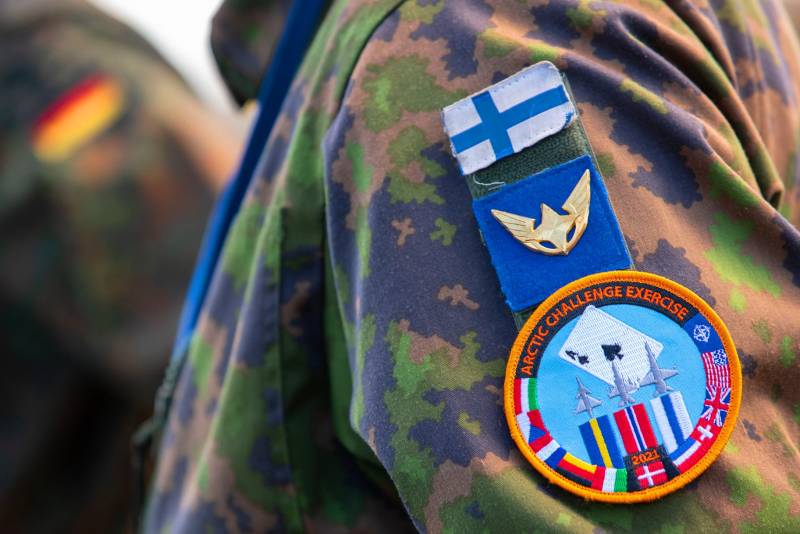 The current crisis has drastically changed the Finns' position on membership in the North Atlantic Alliance in just a few weeks, according to political scientist Iro Särkkä, whose extremely controversial statements are quoted by the website of the Finnish television channel MTV3. The expert argues that earlier the Finnish society could not unequivocally decide on the issue of membership for "long decades".
At the same time, she added that Finland is moving towards NATO "not out of fear."
Previously, the security situation was not a big problem.

– said Iro Särkkä, Dr.
political
Sciences, who attended the News Morning program.
For years, Finnish talk about NATO has revolved around what kind of security guarantee the North Atlantic Alliance could provide to Finland and what kind of NATO operations the Finns would face as members of the alliance, Särkkä said.
According to Särkkä, Finland is an ideal candidate state from NATO's point of view and "as compatible as possible".
Särkkä does not think that the 1300-kilometer land border with Russia will not be a problem for NATO, quite the contrary.
NATO will bring stability to all of Northern Europe

says Särkkä.
The researcher adds that, ideally, Sweden should join the alliance at the same time as the Finns, so that the entire northern region becomes NATO territory.
In other times, Helsinki tried to balance between the Russians and the West, but this position has long been out of date. Ever since joining the EU in 1995, Finland has taken decisive steps towards the West, and relations with Russia are maintained at the level of dialogue, because the common border has remained in place.
We got the impression that we understand Russia and its foreign policy

Särkka continues.
The government of Prime Minister Sanna Marin will soon submit an up-to-date report to Parliament on the developments in the security issue. Ms. Särkkä does not believe that the document will speak directly about Finland's accession to NATO, but it will start discussions on this topic.
However, even now in the Land of a Thousand Lakes there are people and groups of people who continue to have doubts about membership in the bloc.
Earlier, the Finnish media wrote that Helsinki has long been actively adapting the country's armed forces to the standards of the North Atlantic alliance, in order to enter, if necessary, in a short time and with minimal integration costs.