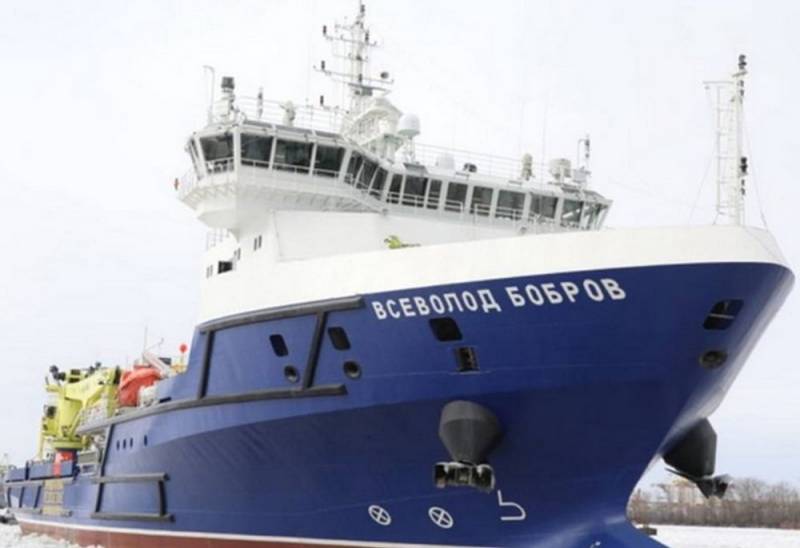 For several days, many Ukrainian information resources literally competed in "patriotism", inventing "details" about the Vsevolod Bobrov logistic support ship of the Black Sea Fleet of the Russian Navy, which allegedly suffered damage in the waters near Zmeiny Island. Moreover, the "evidence" was extremely versatile, and the "experts" were confused in the testimony, contradicting each other.
Some claimed that the newest Project 23120 auxiliary vessel, with an ARC4 ice class hull and commissioned in August 2021, was "knocked out" by a Ukrainian Neptune anti-ship missile in the Black Sea. Others said that he was "shot" with Bozok bombs and missiles of the MAM family by Bayraktar TB2 drones (Bayraktar TB2). Still others reported on a ship that was smoking from a fire that had arisen on board, which had almost "burned out". Then he clarified that the Russians managed to put out the fire and still "drag the Vsevolod Bobrov on a stretcher" to Sevastopol, almost welding (chaining) the ship to the pier so that it would not drown while waiting for repairs.
What must be the disappointment of the Ukrainian users who read all these writings now. Videos have appeared on the Web showing how the "wounded" ship returns to Sevastopol.
On the footage taken by an impartial outdoor video surveillance camera, it was recorded that at lunchtime on May 14, the Vsevolod Bobrov returned unharmed to its place of deployment (registration). With undisguised interest, we will wait for the next publications of Ukrainian science fiction writers.