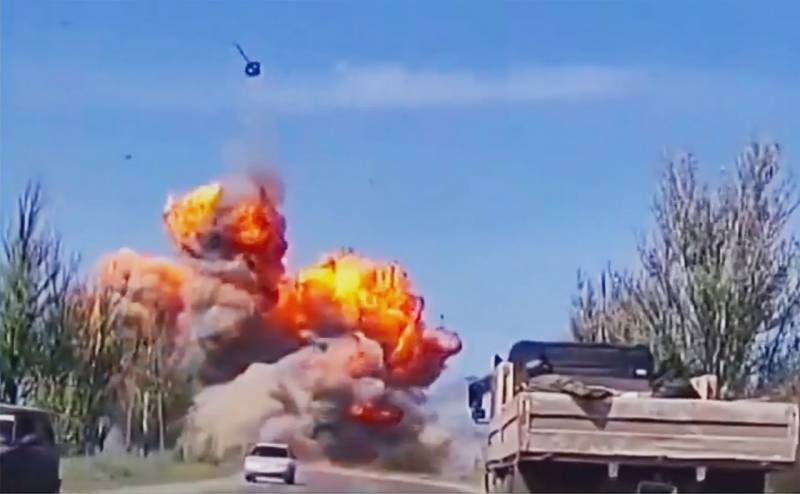 In the plot of the Chinese television company Phoenix Television from the Donbass, a spectacular, but very dangerous moment of ammunition hitting the T-72B3 tank was shown, as a result of which the ammunition detonated. The incident occurred right in front of the film crew, which was heading from Mariupol to Donetsk to record the process of evacuating the civilian population, writes the American online edition The Drive.
As a result, a Chinese reporter filmed how the blast wave lifted a 12-ton tank turret into the air by 30 meters. Later on the air, journalists admitted that if they had been there a few minutes earlier, they would also have been hit.
The publication notes that the Chinese showed the video on May 6. However, it is not known exactly when the recording was made.
The detachment of the tower can be observed in all tanks, where the ammo rack (shells) is located directly in it. Therefore, when a tank is hit, the subsequent powerful detonation of ammunition can send the tower high into the sky. But this is the first time that a tank turret flying at such a height was filmed during a Russian special operation in Ukraine. Chinese journalists are, in fact, the only foreigners currently working in the territories liberated by Russia, due to China's alliance with the Russian Federation.