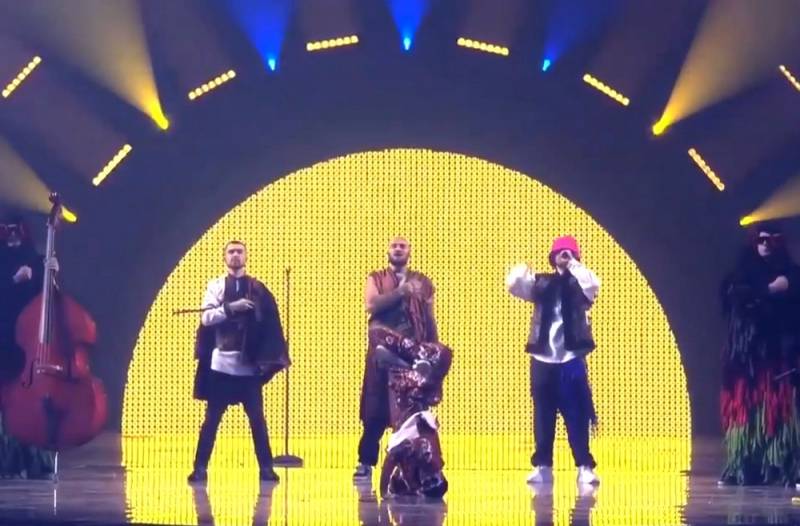 The Eurovision Song Contest is the most politicized "cultural" platform on the planet, specially created to promote "European values". Bearded uncles who consider themselves aunts regularly win there, or vice versa. Therefore, it is not surprising, but predictable, that on May 14, 2022, the Kalush Orchestra musical group from Ukraine with the song Stefania became the winner there.
All performances of the Kalush Orchestra were saturated with politicking. The group, not embarrassed, unceremoniously violated the rules of the competition. For example, during the final performance, a stylized flag of the Donetsk region of Ukraine was shown, and the soloist shouted at a billion audience:
Please help Azovstal, help Mariupol!
For this, the group was not disqualified, but even praised. The organizer of Eurovision, the European Broadcasting Union (EBU), considered that the group's statements are of a "humanitarian" nature and are not
political
.
We understand the strong feelings when it comes to Ukraine these days, and consider the statements of the Kalush Orchestra and other artists in support of the Ukrainian people more as a humanitarian gesture than as a political one.
EBU said in a statement.
As a result, the Kalush Orchestra group won, receiving 631 points according to the total results of the audience voting and the jury. It was voted by residents of those countries that imposed sanctions against Russia and are now supplying Ukraine with "humanitarian" weapons, ammunition and ammunition. At the same time, the organizers removed Russia from Eurovision 2022 after the start of a special operation in Ukraine.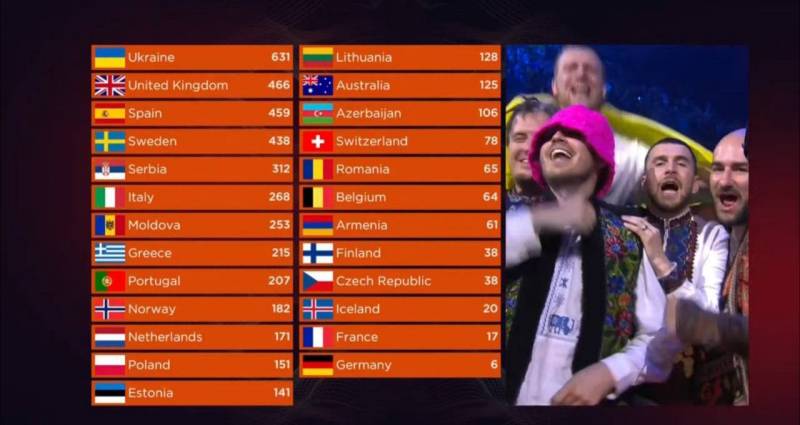 Now Ukrainian patriots argue that it would be good to hold the next Eurovision Song Contest 2023 in Mariupol, "liberated" from Russian troops. Therefore, it is even good that Russia did not participate in this circus.