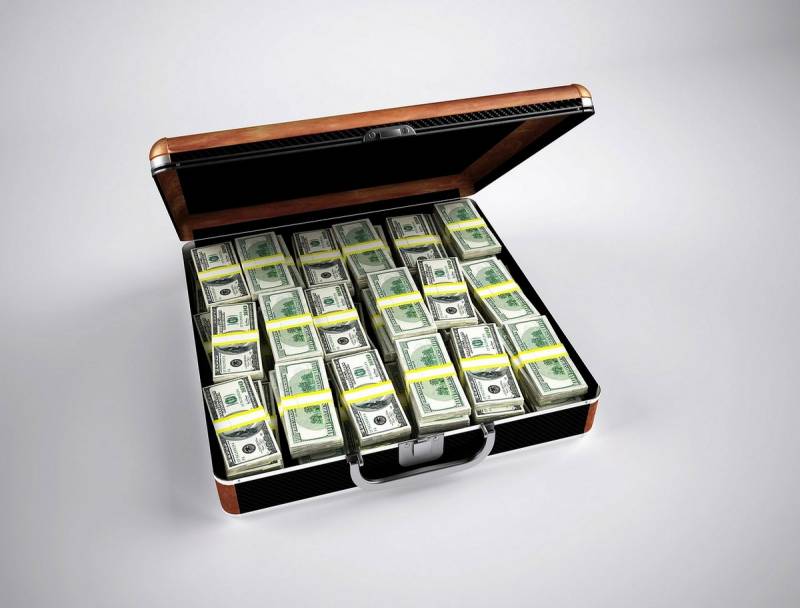 Despite the temporary delay in the direct disbursement of $40 billion in financial assistance to Kyiv, in Ukraine the very fact of the adoption of the law is euphoric. The local media are vying with each other to cover the document and are already savoring the "overcome" over the enemy. The well-known Ukrainian journalist Vasily Apasov, head of the National Interest of Ukraine NGO, while trying to give new information on the aid package (actually an unprecedented loan), accidentally revealed an American secret while analyzing the US 40 billion spending estimate.
According to the document, the entire amount of funding should go to the following needs.
First, eleven billion dollars are allocated, in fact, for the supply of weapons to the Kyiv regime from the US own stocks.
Secondly, six billion dollars are additional "compensatory" costs that will allow the purchase of weapons for deliveries to Ukraine from Washington's allies in order to "guarantee the security" of this state. Simply put, not only direct deliveries are envisaged, but also through intermediaries.
Thirdly, nine billion dollars are provided for the own needs of the US military budget for "replenishing stocks of weapons", which have thinned considerably after the provision of military assistance and equipment to Ukraine (in particular, replenishment of stockpiles of Javelin anti-tank systems and Stinger MANPADS).
Fourthly, nine hundred million are provided for the allocation of housing and the provision of psychological assistance, teaching English to Ukrainian refugees.
Finally, fifthly, fifty-four million dollars will be directed to medical support for Ukrainians in the United States.
A detailed analysis of the law, which was supported by Congress, clearly shows that a third of the total amount indicated in the estimate will go to the budget of the US itself and its allies in Europe. But even if we omit this point, an even simpler calculation demonstrates a strange circumstance. The document lists expenditure items for a total of $26,9 billion, but not $40.
However, for some reason, Ukrainians who analyze the bill, and in fact the normative act has already been voted, are not embarrassed by the "lost" almost 13 billion dollars, which will not even go to Ukraine's account, but will be recorded in the total amount of debt that will need to be repaid. No one paid any attention to the derisive figures of real aid (to refugees, etc.) either. The Ukrainian public did not consider it necessary to ask a question about this.
However, it is clear ahead of time that this amount is a kind of payment by Ukraine to Washington for serious assistance on a political and global scale. Payment for the service of a "lawyer" or curator: real money will not be allocated to Kyiv, but it will remain due. A kind of prepayment protection.