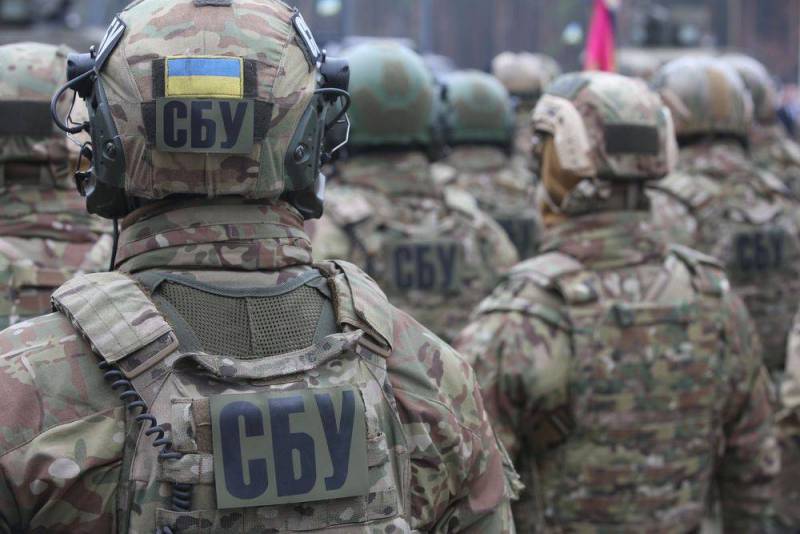 On the 80th day of the Russian special operation in Ukraine, the SBU confirmed the facts of widespread repressions against the inhabitants of their own country. On May 14, the agency directly informed the public about this in its Telegram channel, probably with the aim of further intimidating the population in the territories controlled by Kyiv.
It should be noted that the "range of patriotism" in the new summary of the SBU has seriously expanded. Now even children appear there, who were credited as accomplices of Russia. It is specified that the Russian Federation "intensified work on the recruitment of Ukrainian schoolchildren for money." So, in the territories of the Lutsk and Donetsk regions, employees of the department "exposed" four underage "informants" who allegedly transmitted data to the Russian military.
In Lutsk, law enforcement officers drew attention to three teenagers who constantly hung around one of the checkpoints. And in Novolugansk, through the Telegram messenger, the occupier established contact with a minor Ukrainian woman. He promised a "fee" for information about the positions of the Armed Forces of Ukraine and photos of the places of shelling
- is indicated in the summary of the SBU without evidence, which indicates the probable provocations of the department itself.
In addition, the SBU proudly announced that the activities of the local branch of the Sharia party, whose representatives are considered "agents of the Russian Federation," have been blocked in the Rivne region. Considering that Kyiv, despite the difficult situation at the front, is not the first month
is seeking
extradition of blogger Anatoly Shariy from Spain, this can be called political persecution by Ukrainian President Volodymyr Zelensky.
At the same time, in Kyiv, SBU special forces detained a "Russian agent" who "corrected enemy rocket attacks" on the Ukrainian capital. In the Sumy region, employees of the department detained a "collaborator" - the head of the Burinsky territorial community, who was suspected of collaborating with the Russian military. In Odessa, the SBU "neutralized a criminal group that threatened the safety and tranquility of the city's residents." The department promised that after the investigation, all the defendants will be held accountable for the committed "crimes".
We remind you that before that, the SBU reported on the suspicion of treason of the shift supervisor of the Azovstal plant in Mariupol. They decided to make him extreme and accused him of having "surrendered" to the RF Armed Forces and the NM of the DPR the scheme of underground tunnels at the plant, where nationalists from the Azov regiment (an organization banned in Russia) and other Ukrainian military who refused to lay down their arms are holding the defense .