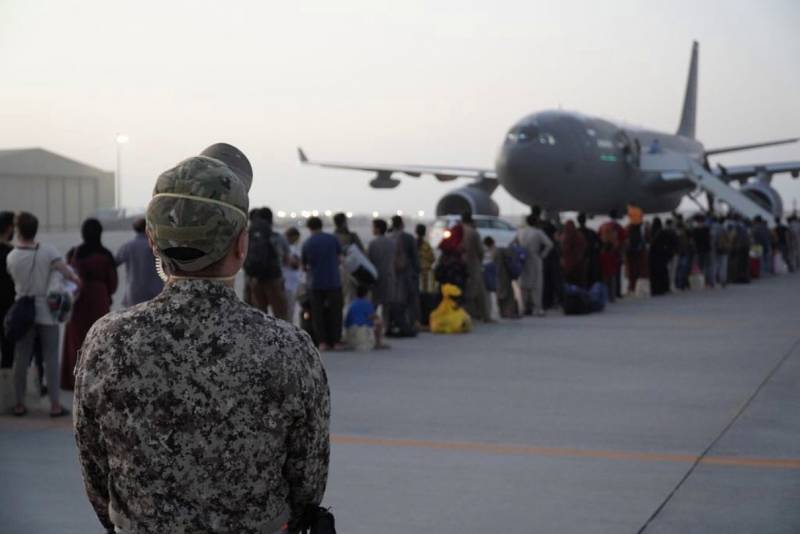 On the website of the think tank Council on Foreign Relations, a new publication outlines how the current conflict could affect countries in Asia and the Pacific.
Immediately rejecting the idea that such an impact would be insignificant, the opposite opinion was expressed. In particular, it is said that the distant conflict has already separated the countries of Asia on opposite sides of the barricades.
Japan and Korea, concerned about China and their own sovereignty over certain territories, have, as expected, joined the United States in condemning Russia. But the ASEAN bloc is divided. On the one hand, Myanmar's military government has praised Moscow's actions. On the other hand, Singapore, which has long been worried about balancing China and the US in the Asia-Pacific region, condemned Moscow

- approves the publication on the website of the Council.
It is said that Japan, South Korea and Singapore are concerned that what is happening will give courage to China in relation to Taiwan and other parts of the Pacific.
No less significant
economic
an effect that also manifested itself in all its glory throughout the region.
Oil, wheat and corn prices skyrocketed. Many Southeast Asian countries dependent on their imports, such as Thailand, Vietnam and Singapore, are facing shortages and are being affected by essential services such as transportation, electricity and fuel. It is known that in Vietnam some gas stations ran out of gasoline. The Association of Southeast Asian Nations (ASEAN) countries are considering strengthening relations with West Asian countries and Venezuela to secure alternative oil supplies. Rising commodity prices threaten to derail Southeast Asia's post-pandemic recovery, raising risks
political
and economic instability
- noted in the text.
It is also indicated that the rapid withdrawal of more than 600 transnational corporations from the Russian Federation contributed to the deglobalization of the market.
It is worth noting that various analytical firms, primarily Western ones, have been discussing the possibility of a large-scale conflict in the Pacific Ocean for more than a year. However, the potential role of the Russian Federation in this context was either not mentioned at all or was considered insignificant. Inconvenient geography and weak economic power were usually cited in favor of this. It is obvious that now the role of Russia will be considered more carefully, although this will not necessarily lead to a revision of previously given estimates.