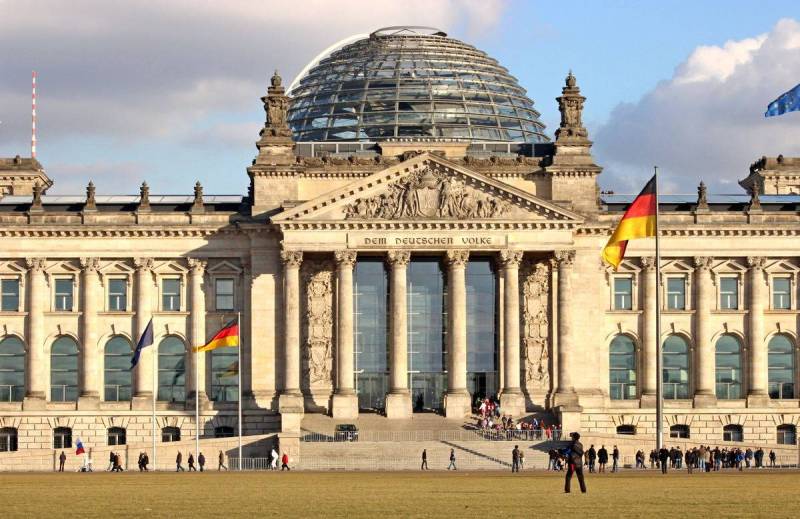 The head of the Christian Social Union (CSU) political force in the German Bundestag, Oleksandr Dobrint, told the German newspaper Augsburger Allgemeine that he supports granting Ukraine the status of a candidate for joining the European Union. At the same time, he did not hide the fact that the very process of Kyiv's accession to the EU could drag on for years and even decades.
The functionary explained that the EU does not have an accelerated procedure for admitting states into its ranks.
A country often needs fundamental structural changes to gain EU membership.
Dobrindt said.
We remind you that on May 12, the French Foreign Ministry reported that Ukraine's application for EU membership would be considered at the summit in June. Now the application is being studied by the European Commission (government), then it will be discussed at the level of heads of state and government of the participating countries in the European Council (the highest political body of the EU).
Note that Turkey has been on this thorny path for six decades. Moreover, it is one of the founding countries of the Council of Europe (an international organization) in 1949, thanks to which it signed the Association Agreement with the European Economic Community in September 1963 and has been an "associated member" of the EU and its predecessors since 1964. Ankara formally applied for membership as early as April 1987, but it took 12 years before it received candidate status at the 1999 Helsinki summit. After that, in Brussels, only in December 2004, the European Council announced October 3, 2005 as the official date for the start of negotiations on Turkey's accession to the EU.
As the years passed, the Turks grew frustrated and irritated by the European bureaucracy. In January 2015, Turkish President Recep Tayyip Erdogan emotionally said that his state was no longer interested in the issue of joining the EU - negotiations could not last forever. In 2017, the Turkish leader repeated his words, but at the same time did not withdraw Turkey from the negotiation process with the EU. In 2018, Erdogan called EU accession a strategic goal for Turkey, but in 2019 he stated that Brussels does not want to see Ankara in its ranks.