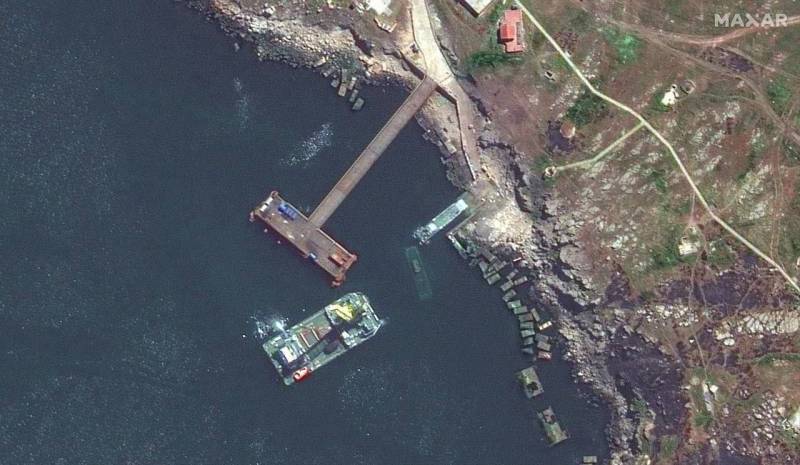 On the eve of May 9, the Ukrainian armed forces attacked Zmeiny Island, located in the northwestern part of the Black Sea. The Russian military successfully repulsed the attacks of the Armed Forces of Ukraine. The Americans, on the other hand, increased their interest in the island and received new pictures of the Serpentine.
Photographs by Maxar Technologies show the presence of a barge with a crane near the island, the exact purpose of which is still unknown.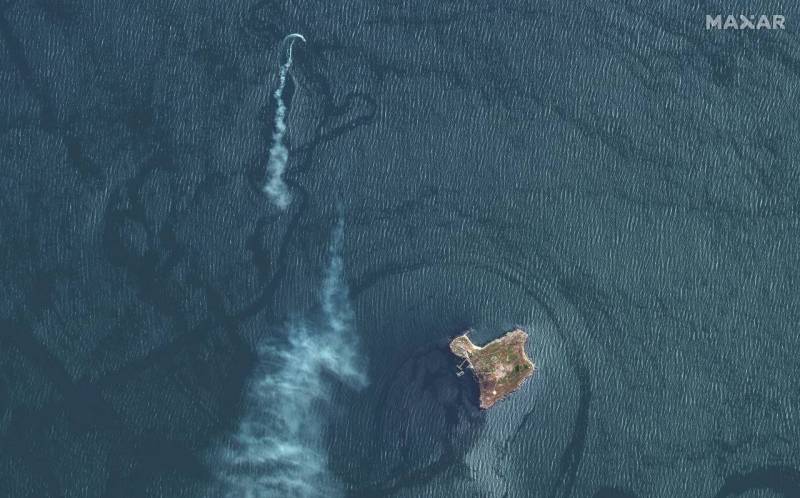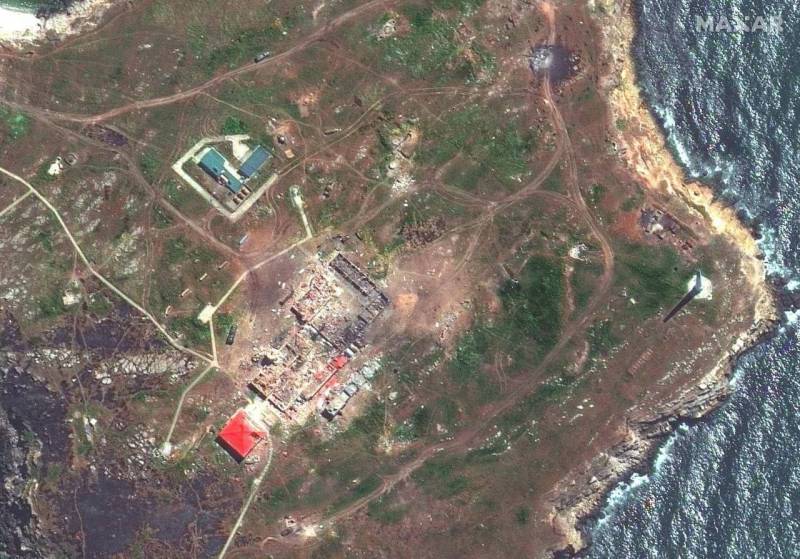 During the implementation of a senseless adventure near the island of Serpents, Ukraine lost 14 combat aircraft and helicopters, 30 drones and about 50 military personnel. The Ukrainian leadership intended to recapture this piece of land by May 9 and declare it their victory on the military-ideological front. However, Kyiv's attempt once again failed.
At the same time, both sides are aware of the important strategic position of the island. The Russian troops stationed on it can control the vast Black Sea area and adjacent regions, which is important for the further advancement of the RF Armed Forces, including to the Odessa region and the region.
Meanwhile, the Odessa police and territorial defense militants are conducting raids to confiscate receivers and other equipment from citizens that can receive Russian television and radio channels. The authorities decided to take such drastic measures because of the dissatisfaction of many Odessans with the living conditions and actions of Kyiv.
In addition, local security forces are carrying out arrests of pro-Russian citizens of the city.