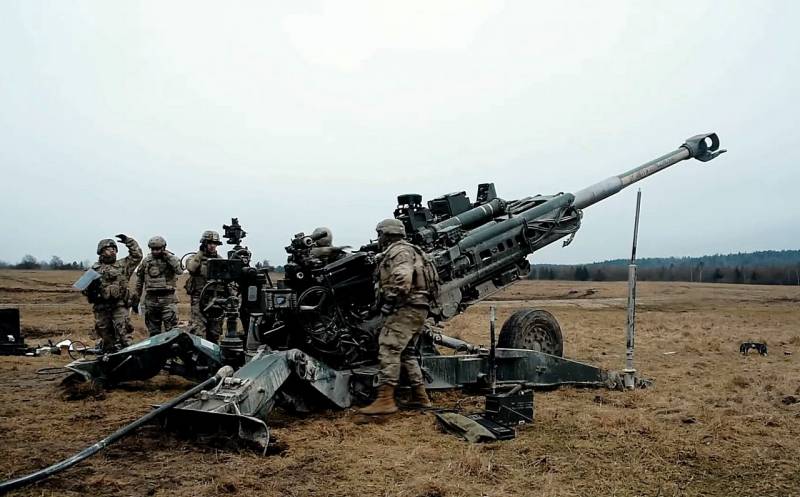 During a special operation in Ukraine, the American towed 155-mm M777 howitzer fell into the hands of Russian military personnel for the first time. This is reported by a number of channels on Twitter.
The Ukrainian military has about 85 howitzers of this type at its disposal. For shots from them, active rockets M549 are also used.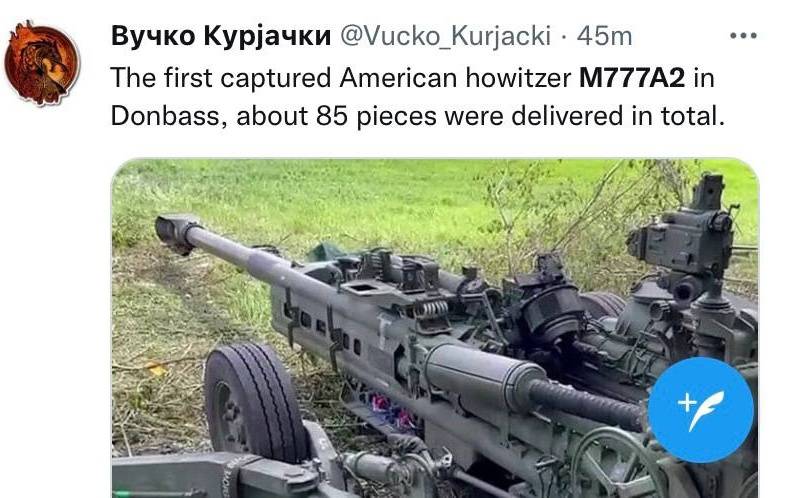 Meanwhile, the head of the Foreign Ministry of Ukraine, Dmitry Kuleba, accused Western countries of delaying the supply of Kyiv with new types of weapons. Europe and the United States have to explain for a long time what kind of weapons the Armed Forces need. Moreover, earlier the "partners" relied on providing Ukraine with old models of weapons, since it takes a long time to learn to work with the latest weapons.
Earlier, the United States announced an additional $135 million military aid package for Ukraine that would include new types of weapons, including helicopter-launched missiles, Switchblade unmanned aerial vehicles and Puma handheld drones.
In the United States itself, many perceive such measures very negatively, since in an era of crisis and high energy prices, this hits the
the economy
the USA itself. For example, on May 12, Kentucky Senator Rand Paul vetoed $40 billion in aid to Ukraine.
I swore an oath to the US Constitution, and not to any other country ... We cannot save Ukraine, while dooming the US economy
Rand Paul said during a speech broadcast by C-Span.