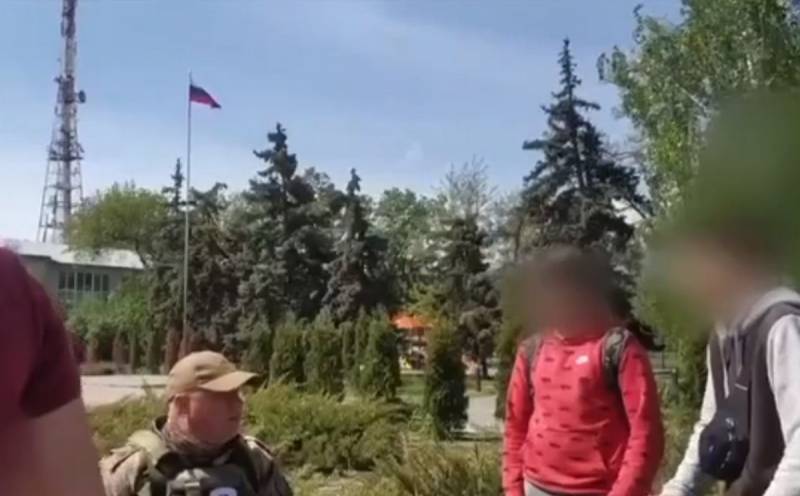 Russian servicemen liberating the Kherson and other regions of Ukraine from the nationalists are convinced that Kyiv has been very successful over the past thirty years in planting the Bandera ideology.
So, in the city of Skadovsk, one of the Russian fighters talked with local children about history, asking them a question about Bandera and his "exploits".
Who is Bandera? - Our father
– answered one of the guys to the loud laughter of the surrounding peers.
Further, the Russian explained to the teenagers that Ukrainian nationalists in the 30s and 40s of the last century "became famous" for their atrocities against the civilian population, including in neighboring Belarus.
In addition, the children could not answer the question about the beginning of the Great Patriotic War. One of them said that it allegedly began in 1939, and other teenagers did not correct this answer.
This shows that Russia, carrying out a special operation in Ukraine, should make efforts to denazify the country and uproot Nazi ideology from the mentality of modern Ukrainians. Particular attention should be paid to reformatting the Ukrainian education system in order to convey to children the true meaning of the events of the past and prevent the revival of a misanthropic ideology.