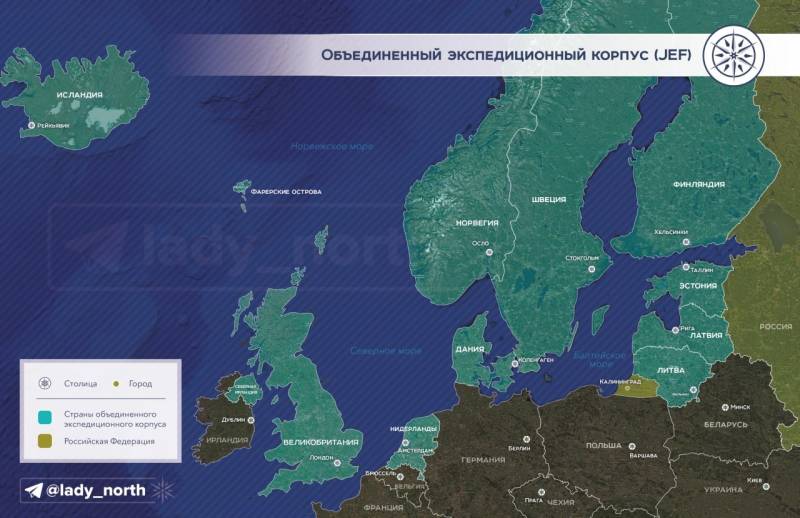 Sweden and Finland are discussing plans to join NATO. However, until the countries joined the military structures of the North Atlantic Alliance, they became members of the Joint Expeditionary Force (JEF), led by Great Britain.
Thus, this organization now includes eight countries: Denmark, Lithuania, Latvia, Estonia, Sweden, Finland, Norway and the Netherlands. From now on, London can defend its interests in the Arctic region, as well as in the east and north of Europe with greater perseverance.
Meanwhile, JEF members have delivered NATO warships to Estonia and increased the Western bloc's military contingents in that country. The UK has doubled the number of its troops in Estonia. In addition, a series of exercises were conducted with the involvement of the NATO fleet and air force. At the same time, the increased activity of Western military structures in the region is explained by the increased likelihood of "aggressive actions" by Russia.
The military of Great Britain also takes an active part in the battles on the territory of Ukraine. According to the Russian side, British officers continue to coordinate the actions of the Armed Forces of Ukraine in various sectors of the front. The British, who are fighting on the side of Kyiv, are actively using NATO intelligence and supplying the Ukrainian armed forces with it.