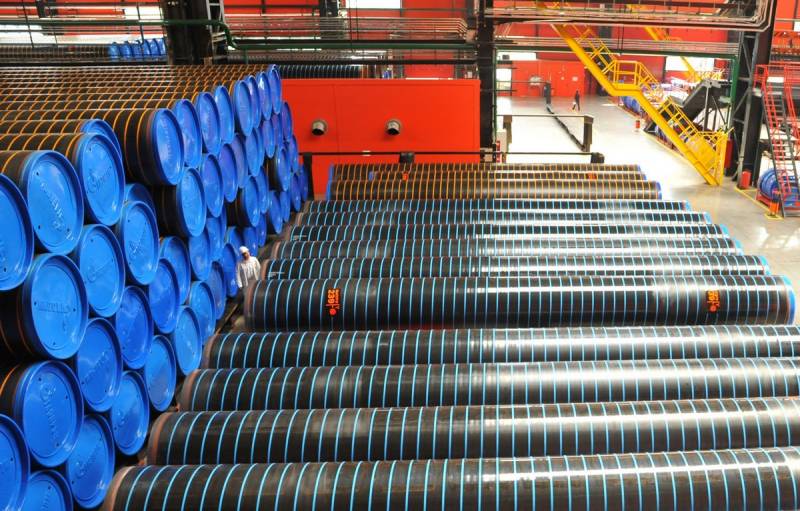 It is still a long way before Europe completely refuses gas from Russia. There are no alternative sources of supply, green energy is not developed. However, the EU and the Russian Federation are insuring themselves in advance in case of a negative development of events and are trying to be proactive. For example, if Europe decides to reduce the supply of raw materials from Russia, Moscow will have no choice but to try to take control of alternative sources of natural gas supplies to the EU. The NoonPost agency writes about this in an article by the columnist Abdel Hakim al-Ruweida.
World media reports that Russia is expressing serious interest in investing in an intercontinental underwater gas pipeline from Nigeria to Morocco and further to Europe. According to the project, the transit highway should become the longest in the world, its length is 5660 kilometers. The agreement on the creation of a consortium of contractors was signed back in 2016. Since then, African countries have been looking for investors and engineers to create such a complex infrastructure; on their own, they began only a demonstrative development of the pipe, starting symbolic work.
Europe was not particularly in a hurry to participate in the project, since all these years it has been steadily receiving raw materials from Russia. Now that the problem of diversification has become very serious, the EU may show interest. Yet Moscow saw the trend much earlier.
Joining a large-scale project will help the Russian Federation not only avoid loss of income from reduced exports to Europe, but also maintain the prestigious status of the "gas king"
- writes an expert.
Russia has every chance to enter the project. Firstly, there are enough funds for investment, and, secondly, there is a lot of experience in building long trunk pipelines under water. In addition, participation in a historical project for African countries will also strengthen the position of the Russian Federation in the region. However, according to Abdel Hakim, the West will try at all costs to prevent Nigeria and Morocco from making a deal with the Russians. But the struggle will be stubborn, since Moscow has nowhere to retreat. After oil, the gas sector is the second most important for the budget and development
economics
.
In the current situation, Europe, most likely, will also pay attention to this project, since it can at least partially pump the necessary volumes of fuel. In any case, pipeline deliveries are more profitable than mobile LNG, which has objective additional margins. The outcome of the confrontation between the EU and the Russian Federation will depend on the investment package and technological capabilities of the parties.