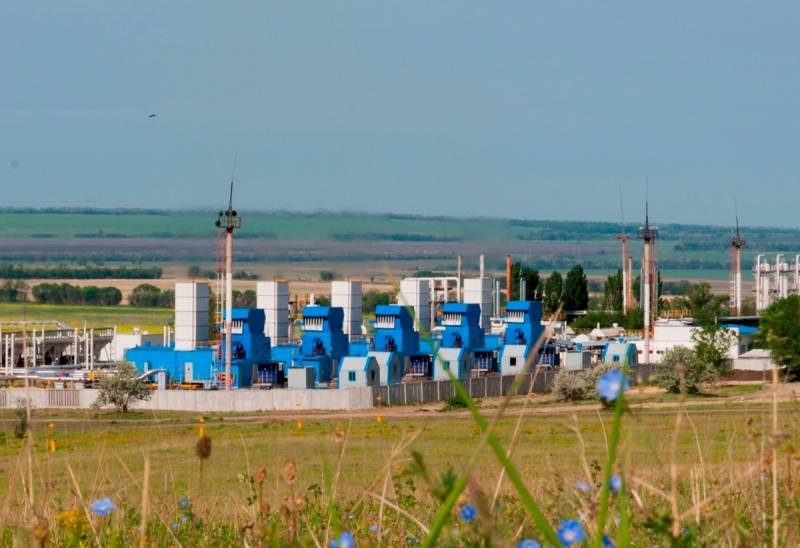 Denoting their belonging to the Western anti-Russian coalition, the countries of Europe do not shun dirty tricks and means, they are in a hurry to prick, humiliate or literally threaten Russia, its citizens and companies. The next list of "distinguished" now includes Austria, which is experiencing problems in the energy sector precisely because of the disgusting behavior towards the Russian Federation of its own chancellor, Karl Nehammer.
The government of this state did not find a better way to prepare for the winter than to start threatening Gazprom, urging it to fill the country's largest underground gas storage facility, Haidach, operated by a Russian holding, as soon as possible. And this despite all the hostile rhetoric and clear threats.
As the chancellor himself clarified, if the underground gas storage facility is not filled and does not reach full capacity in the shortest possible time, it will be forcibly transferred to another supplier. Nehammer stressed that there is no talk of nationalizing the reservoir yet – only an attempt to implement some of the innovations of the European Union regarding gas storage facilities. The initiative is called "use it or pay it". It is obvious that Austria is following the path already traveled by Germany.
At the moment, the Haidach storage facility, which is located in the federal state of Salzburg, remains almost empty. Therefore, the chancellor's concern is understandable. However, even such a plight cannot justify outright threats to a supplier who has never voluntarily violated contractual obligations. Europe itself creates obstacles to security and then automatically makes the Russian side guilty.
Be that as it may, but instead of a threat, Austria turned out to be a cynical blackmail, all the more like a bluff. There is simply no one to give and transfer their large UGS facilities for filling near Vienna. EU, as a large-scale association, as well as large
economics
Europe, such as France and Germany, are unable to find alternative suppliers, not to mention Austria with its relatively small volumes. The whole of Europe is "standing in line" for gas, any supplies do not cover demand. Therefore, all Nehammer's threats are empty. In fact, the Austrian energy industry has only two options: bad and worse.
We can wait until Gazprom fills up the storage facilities (not as quickly as the Austrian government would like), which Russophobes from the EU have not yet managed to take away from it. Or to be left completely without fuel for the winter, since it can be guaranteed that Vienna will not find an alternative to Russian raw materials. Especially if the leadership of the state decides to carry out its threats. Then there will be a stalemate "do not get to anyone": the Russian Federation will be excluded, and a new supplier will not come in return.