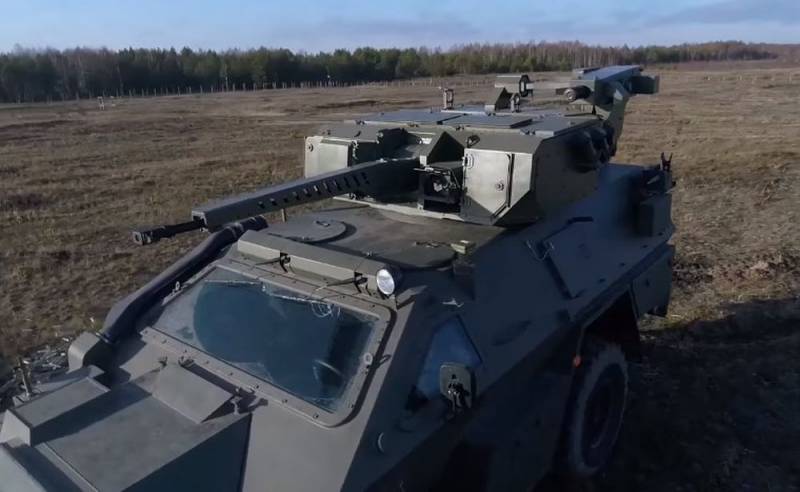 In Russia, a new uninhabited remote-controlled combat module BM-30-D Spitsa (32V01) for armored vehicles has been launched into mass production. The Uralvagonzavod Corporation (UVZ is part of Rostec) published on May 12 in its Telegram channel a video of the manufacture of this type of military-industrial complex product in the workshops of the developer enterprise.
The footage shows the production line of the Burevestnik Central Research Institute (part of UVZ) in Nizhny Novgorod, where the mentioned combat modules are being assembled and installed on KamAZ-43269 Shot (4x4) light armored vehicles for escorting and protecting special cargoes.
BM-30-D includes: a 30-mm automatic cannon 2A42, a modernized Kalashnikov tank machine gun (PKTM, index GRAU 6P7K) of 7,62-mm caliber, an AG-30 automatic grenade launcher, a modern sight with a thermal imager and a laser rangefinder. Moreover, it is not yet known which departments and in what specific quantities made the order. However, the ongoing Russian special operation on Ukrainian territory leaves no doubt about the need for these products.
It is also worth adding that on the KamAZ-4386 (K-4386) Typhoon-VDV (4x4) armored vehicles, which were put into service in August 2021, a version of the combat module without the AG-30 is installed. "Spoke" can be installed on other armored vehicles.