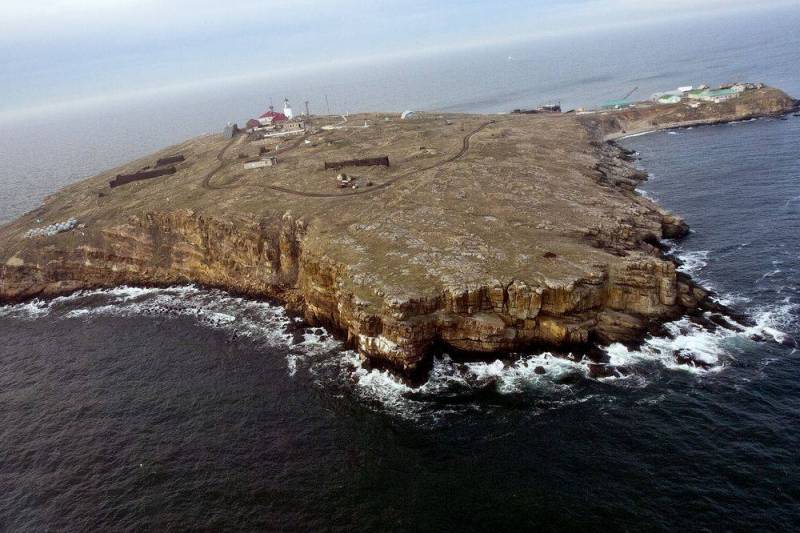 Over the past 10 days, a serious struggle has unfolded around Snake Island in the Black Sea. Control over this tiny patch of land makes it possible to monitor the mouth of the Danube River, the entire northwestern water area of ​​​​the mentioned sea and the entire adjacent coast. However, the Russian Ministry of Defense traditionally reports only scanty reports - the island is under the control of the RF Armed Forces, such and such a number of enemy assets that tried to get close to it were destroyed.
This may be true, according to military science, but we are still curious what is really going on there all this time. At the same time, the Ukrainian side declares that it does not allow the Russian Armed Forces to install the S-400 air defense system on the island in order to prevent the Russians from monitoring the sky to Bucharest and mourns for the deceased 34-year-old pilot Vasily Ilchuk.
On the other hand, publications in Western information resources are more dynamic and are not accompanied by military censorship, which is of particular interest. In any case, they partly explain the excitement in the Romanian sky near the island, where all these days a whole fleet of NATO reconnaissance aircraft has been observed.
For example, British intelligence has officially confirmed that the Russian Armed Forces are stepping up efforts to strengthen their positions on Zmeinoye. At the same time, Western experts say that not only Ukrainians tried to land on the island in the form of sea and air assault forces. Two experienced NATO specialists also participated in these missions, but their fate is still unknown. It was they who coordinated the work of communications and intelligence of the Alliance and sent the forces of the Ukrainian landing force to the assault. In one group there was an American lieutenant colonel - "fur seal", and in the second British major - "commandos".
Sooner or later, the names and surnames of these NATO specialists will, of course, come up, but the military themselves are unlikely. According to the Russian military department, all boats and helicopters with paratroopers were destroyed before they hit the island. This indicates that there are no bodies on the island, they are all on the seabed and it is possible to get them out of there only with special deep-sea vehicles, and this is extremely difficult to do in the course of hostilities.
When the material was already being prepared for publication, the Russian Ministry of Defense reported that another drone of the Ukrainian Air Force was shot down over Zmeiny Island and three Tochka-U ballistic missiles of the Armed Forces of Ukraine were intercepted.