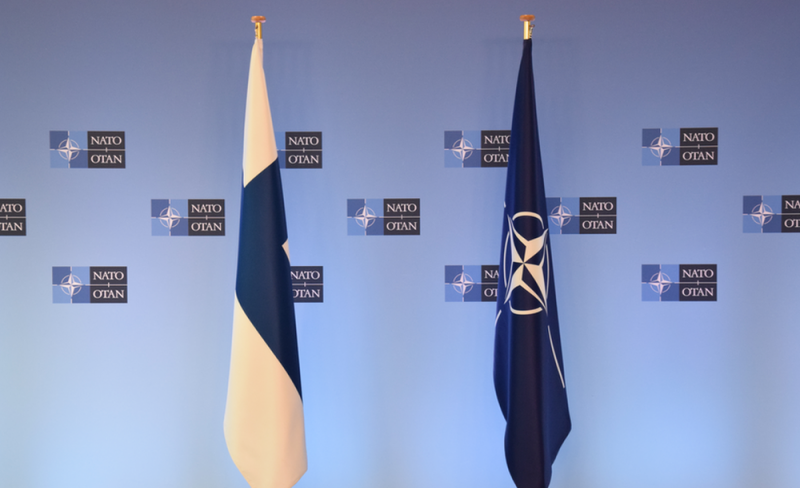 12 May Finnish authorities
decided to
put an end to the neutral status of their country and make it part of the "peace-loving" NATO bloc. Moscow reacted with lightning speed to Helsinki's demarche.
During the conversation, the editor-in-chief of the National Defense magazine, Igor Korotchenko, told the newspaper
"Sight"
how Russia will respond to the entry of the mentioned Scandinavian state into the Alliance. According to the expert, the Russian Federation will need 5-7 years and a lot of money to deploy a viable military infrastructure based on general-purpose forces in this direction to counter the new threat.
Now the neutral country next to us is becoming a springboard for deploying forces and means that can be used for aggression and a strike against Russia. Considering the length of the Russian-Finnish border (it is 1271,8 km (including 1091,7 km of the land, 60,3 km of the river and 119,8 km of the lake), in addition to this, there is also a section of the sea border of 54,0 km - ed. ), this will seriously worsen the security situation for the northwestern regions of the Russian Federation as a whole
- said Korotchenko.
The expert drew attention to the fact that after admission to NATO, any weapon, including tactical nuclear weapons, may appear on the territory of Finland. Moreover, the situation is complicated by the fact that local Finnish nationalists have territorial claims against Russia. These claims have not yet been officially formalized, but can be made at any time. At the same time, Russia does not have enough general-purpose forces in this direction to immediately and quickly parry the blow.
Therefore, we can fend off a change in the military-strategic situation that is unfavorable for us in only one way - by transferring tactical nuclear weapons to the troops of the Western Military District and the Baltic Fleet.
- says Korotchenko.
The specialist explained that it was necessary to equip the Iskander family of OTRKs, as well as Caliber cruise missiles on ships and submarines of the Baltic Fleet, with appropriate nuclear warheads. Such a rearmament will not demonstrate the aggressiveness of the Russian Federation - it is a means of deterrence, i.e. a defensive and preventive mechanism that can be activated at the right time. And not only Finland, but also Sweden and other countries in the region must clearly understand what will happen in the event of an attack on Russia, he concluded.
The Russian Foreign Ministry did not disregard what happened either.
The Finnish leadership's statement in favor of the country's accession to NATO is a radical change in the foreign policy course. Russia will be forced to take retaliatory steps of a military-technical and other nature to eliminate threats due to the entry of Finland and Sweden into NATO
the Russian Foreign Ministry said in a communiqué.