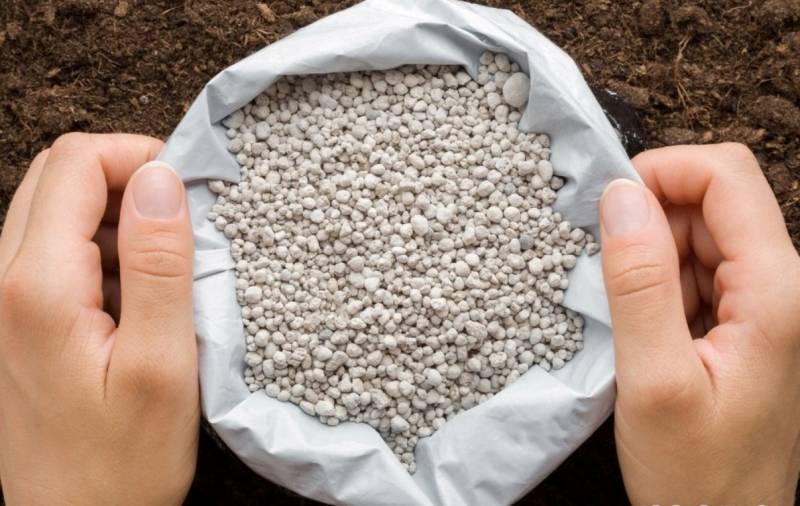 Deliveries of Russian fertilizers to South America reduce fears about the coming shortage of food on a global scale, writes The New York Times.
Russia supplies Brazil with a quarter of the fertilizer used by its farmers, and sanctions threatened to prevent the export of this essential commodity, which posed a danger not only to the Brazilian
economics
but also for food security around the world.
Brazilian officials have previously warned farmers to reduce their use of critical fertilizers, and experts have predicted that the country - one of the largest exporters of corn, soybeans, sugar and coffee - has only three months of stock left before it runs out completely.
Now, two months later, Brazil is replenishing its fertilizer stocks - with the help of Russia. Like Russian gas, which continues to flow through pipelines to Europe, hundreds of thousands of tons of Russian fertilizers have arrived in Brazil. And more on the way

- notes the publication.
Brazil was struggling to buy Russian fertilizers shortly before the current events. And while the purchase of fertilizers from Russia is not prohibited, Brazilian entrepreneurs have had to face sanctions against Russian banks and logistical obstacles, which, as experts feared, would continue to hinder trade. But buyers have managed to find ways around them.
Deliveries are good
news
for global food supplies and prices, but bad news for the West's strategy of isolating Russia economically in an attempt to weaken President Vladimir Putin's resolve in Ukraine
states the New York Times.
Western sanctions have frozen much of Russia's financial assets, said Edward Fishman, a former Obama administration official who helped craft past restrictive measures against Russia and Iran. However, the sanctions have not been able to stop new injections into the economy, which come from the sale of Russian goods.
Russia also accounts for approximately 15 percent of global fertilizer exports. UN officials and other experts warn that restrictions on them will lead to even higher prices and the depletion of food supplies.
Faced with the prospect of such a crisis, the United States made an exception to the sanctions in late March, allowing purchases of Russian food and fertilizer. While financial sanctions continue to make transactions more difficult, U.S. officials are trying to convince other governments that buying Russian fertilizer is not banned.