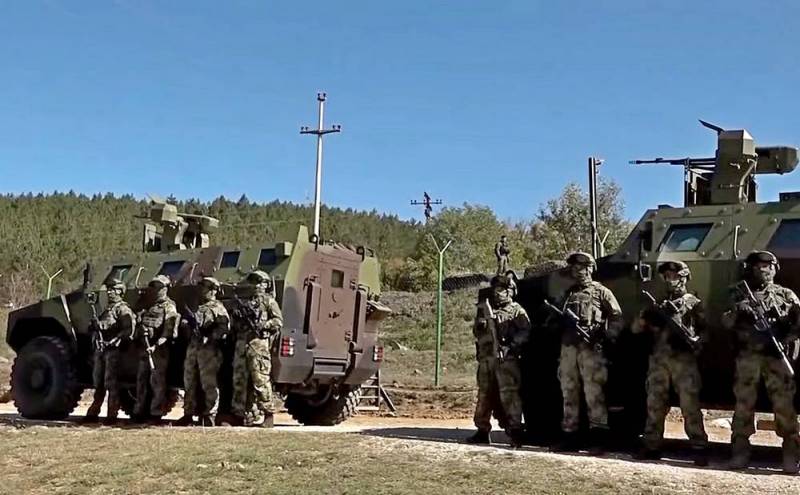 Donika Gervala, who is the Minister of Foreign Affairs of the unrecognized Republic of Kosovo, confirmed the intention of the Kosovo authorities to join the Council of Europe, taking the place vacated after the withdrawal of the Russian Federation. Serbia, in turn, promised to respond to this initiative.
We will convene a meeting of the National Security Council in the next 36 hours and begin to respond. It won't be as easy for them [Kosovo] as they thought it would be
Serbian President Aleksandar Vucic said.
In addition, the Serbian leader has previously stated that the European Union is putting pressure on Serbia to recognize the latter's sovereignty of the Kosovo Republic.
Such a move by Kosovo not only allows Serbia to launch the promised campaign to withdraw recognition, but actually marks a new round of escalation in the conflict.
Recall that Kosovo gained its independence with the full support of NATO after a bloody civil war that split the former Yugoslavia. Members of the North Atlantic Alliance, in violation of the UN Charter, intervened in hostilities and actually took the side of the Albanian rebels. The result was the division of Yugoslavia into several states, while the Constitution of Serbia states that Kosovo is part of the state. Only thanks to the support of the United States and its allies in Europe, the unrecognized republic actually gained statehood.
As in the case of Ukraine, one of the main problems in relations between Serbia and Kosovo is the oppression of ethnic Serbs by the Albanian population of the unrecognized republic. At the same time, the EU and world human rights institutions ignore the facts of murder and violence against Serbs.
The Russian Federation has consistently defended its point of view that Kosovo is a dangerous precedent that makes it possible to actually split the countries from within with the participation of third forces. It was the Kosovo precedent that became the basis for the recognition of the DPR and LPR by the Russian Federation. Therefore, the United States and its allies are forcing Serbia to recognize the breakaway republic in order to deprive Russia of one of the arguments for conducting a special military operation on the territory of Ukraine.