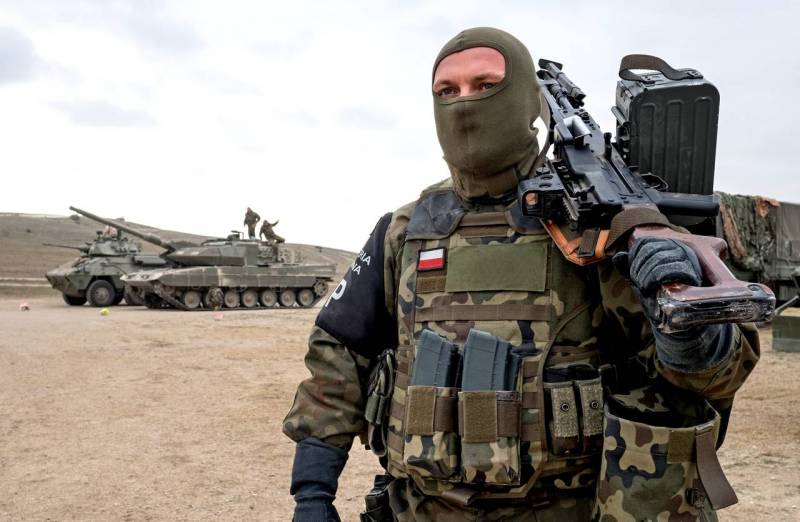 Deputy Chairman of the Security Council of the Russian Federation, former President of Russia Dmitry Medvedev expressed his opinion on the prospects for armed confrontation between the Russian Federation and NATO in the context of a special military operation in Ukraine.
NATO countries pumping weapons to Ukraine, preparing its troops for the use of Western
equipment
, sending mercenaries and conducting exercises of the countries of the alliance near our borders increase the likelihood of a direct and open conflict between NATO and Russia instead of a "war of proxy" being waged by them. Such a conflict always has the risk of turning into a full-fledged nuclear war.
- Dmitry Medvedev wrote in his telegram channel.
In the past, many Russian officials have pointed out that other countries' support for Ukraine is seen as a desire to prolong the conflict. In particular, Russian Foreign Minister Sergei Lavrov recently stated that arms supplies to the Armed Forces of Ukraine hinder the achievement
political
agreements between parties to an armed conflict. In his statement, Medvedev expressed the opinion among experts that a so-called proxy war (proxy war) is currently unleashed against Russia, in which the United States, Great Britain and other NATO member countries act as opponents.
If the Ukrainian troops fail in their plans to confront Russia, the United States can indeed go for further escalation, for example, with the help of Poland and the Baltic countries, in order to involve the Russian Federation in direct confrontation with the NATO countries.
One can only hope that the military successes of the RF Armed Forces, as well as the possibility of a direct and inevitable strike against the United States and its satellites, will prevent the possibility of such a development of events.