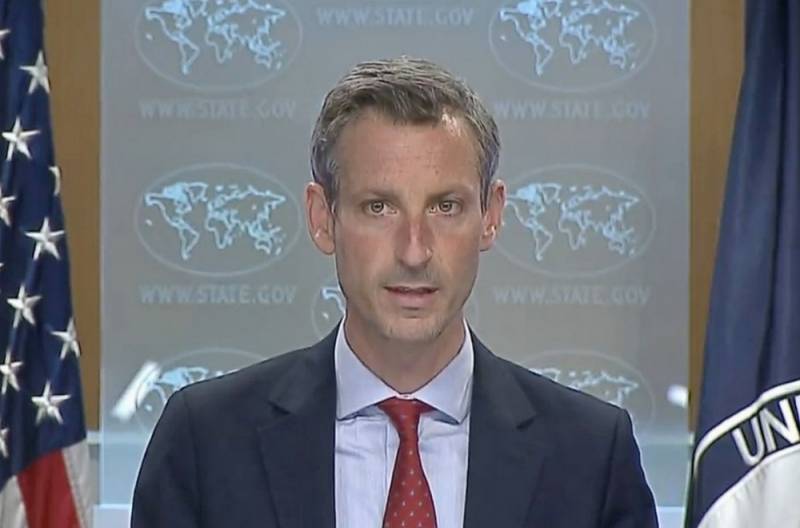 Washington does not stop trying to undermine the close ties between Russia and China. Despite all kinds of assistance to Taiwan, including not only
technological
cooperation, but also military equipment, the United States, as if nothing had happened, officially declares that it does not consider Taiwan as an independent state and is allegedly adherents
policy
"one China". This was stated by US State Department spokesman Ned Price.
Moreover, the official for "variety" added that America is generally opposed to the independence of the island, and not only limited to recognizing the integrity of the Celestial Empire, as it was before.
Our position has not changed, remains the same: the United States does not support the independence of Taiwan and continues to adhere to the policy of one China
- says Ned Price, speaking at a briefing.
Such a message, which is not at all ordinary, will in no way cheer up China and will not offend Taiwan at all, but will only make the Russian leadership think, to which, in fact, it is directed. Since both sides of the territorial disputes over the ownership of the island state in the Pacific Ocean understood the true "message" of the State Department well.
Washington's next attempt to "appease" Beijing will be counted, but it will not affect the attitude of the Chinese authorities towards both the United States and Taiwan. Against the backdrop of comprehensive assistance and deep cooperation between America and the island state, one cannot hope for the sincerity of the position of the States voiced by the Foreign Ministry. The fraud is too obvious, otherwise it turns out that Washington is arming China itself, which is impossible.
The Taiwanese leadership is also well aware of Washington's plans for the island, so it will not be at all upset because of the very ambiguous statements of its closest ally. They pose a threat only to the Russian Federation, constituting both a logical and a political trap. Politically, obviously, the United States is driving a wedge or trying to do so between China and the Russian Federation, shifting the centers of gravity of the tops of the "triangle" of superpowers.
The logical paradox, the flywheel of which the Americans are intensively spinning, lies in the contradiction that Moscow supports the territorial integrity of China, recognizing Taiwan as an integral part of it, and at the same time, according to the United States, allegedly violates the territorial integrity of Ukraine. This is the main reproach, which is the key to understanding such statements made by Price at the next press conference. America is presented as the guardian of the world order and supposedly a guarantor of the absence of territorial disputes (although it wages proxy and hybrid wars, conflicts, splitting states), while Russia is shown as a violator of international law. Although everything is just the opposite.