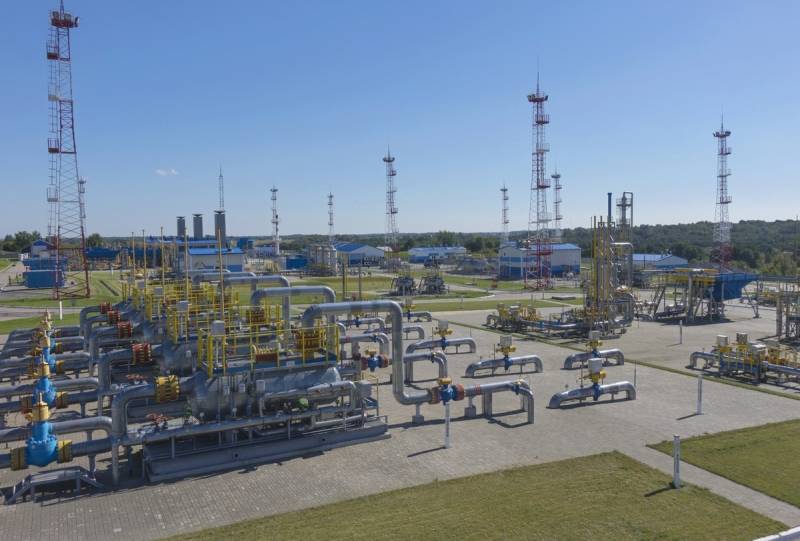 Before the start of Russia's special operation in Ukraine, the media called Germany almost the only pro-Russian country in the European Union. However, the SVO put everything in its place, and in terms of the degree of anti-Russianness, Berlin came out on top. In addition to the outrageous volume of military assistance to Ukraine, the FRG has crossed all the limits in
economic
sphere and declared a real economic war on the Russian Federation. All relations that were previously built on the basis of treaties and agreements have been completely transferred to the compulsory plane.
As you know, underground gas storage facilities in Europe and Germany in particular are almost never filled with fuel. Damaged relations in the gas sector with the main supplier simply could not but have a negative impact on this process.
The actual confiscation of industry assets (nationalization of Gazprom Germania) by the Russian side only aggravated the situation. According to the GIE, UGS facilities are 36,81% full by this time and are replenished at a rate of 0,5 percentage points per day. This is faster overall in five years, but still very slow for the current replenishment season.
To remedy the situation, the German government decided to take an even more rash step and began to forcibly send all gas to the country's largest UGS facility, Reden. The operator of this reservoir is the Astora company, which is part of the Gazprom Germania group, which, as mentioned above, was taken from the Russian owner by a raider seizure.
The storage facility itself also has Russian "roots", since it belonged to Gazprom Export. Since April of this year, again, forcibly, the company stopped working with this infrastructure facility, as there was a risk of losing the entire amount of raw materials on the balance sheet.
As a result, it turns out that Berlin has completely switched to coercive relations with Russia in the entire chain of the gas sector, violating any laws on trade and local legislation. In a different way, the German government will simply not be able to agree with Russia and fill its tanks in a regular manner for the winter heating season.
After the demarche of the Ukrainian GTS Operator, which decided to seriously restrict transit to the EU, the German authorities did not think of anything better than to violate several more of their own laws that protected the rights of the Russian supplier, instead of reining in Kyiv. Thus, Berlin showed by no means strength, but complete weakness and weakness both in the economic sphere and geopolitically.